Meghann – Bridal Photography in Houston Texas
Jonathan
Meghann had a fabulous wedding in Tennessee a little over a month ago.  Before the wedding we were on the fence with regard to Bridal photography.  With the amazing weather we've had here in Houston lately, she decided to go ahead and invest in what turned out to be some beautiful photos. We had a BLAST!  I think taking Bridal portraits after the wedding is a great idea. The dress has already been worn so the bride does not have to worry about getting her dress dirty.  With a huge stressor removed the bride has the freedom to be much more relaxed and enjoy the session.
At dusk, we headed out to Houston's Discovery Green park armed with multiple flashes, Nikon CLS and many more beautiful backdrops then we could use.  After two full hours of "look how awesome that is, let's go shoot there" Meghann was a little worn out (I don't blame her).  As you will see, I think we came away with some fantastic Bridal photos.
Meghann is beautiful! Jesse (her husband) is quite a lucky man.

Special thanks to Adrian Green who help with lighting and creative inspiration!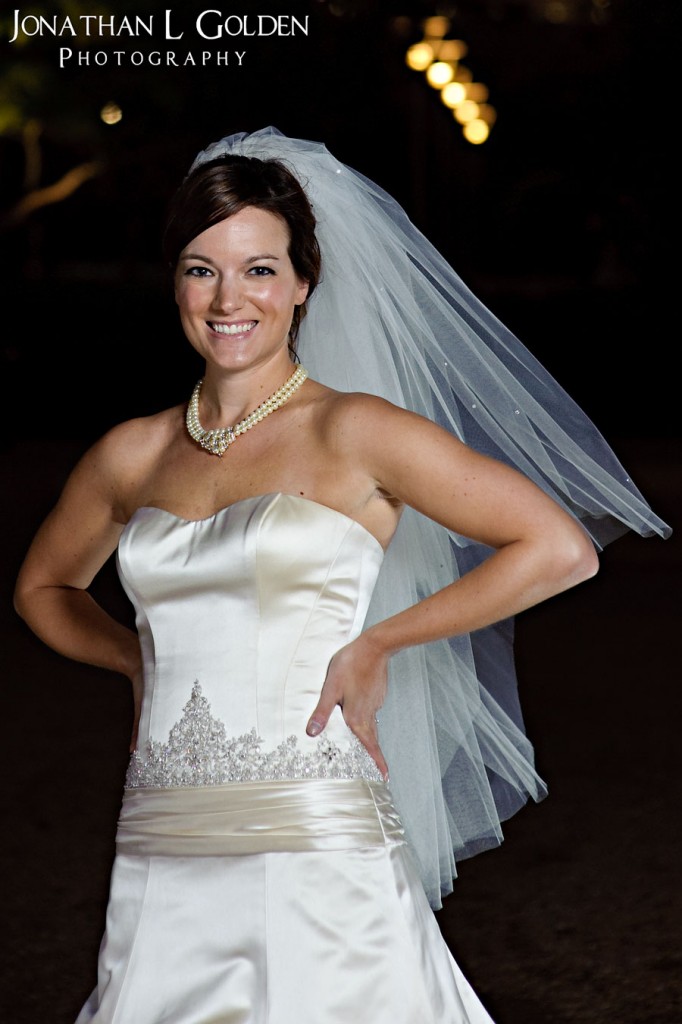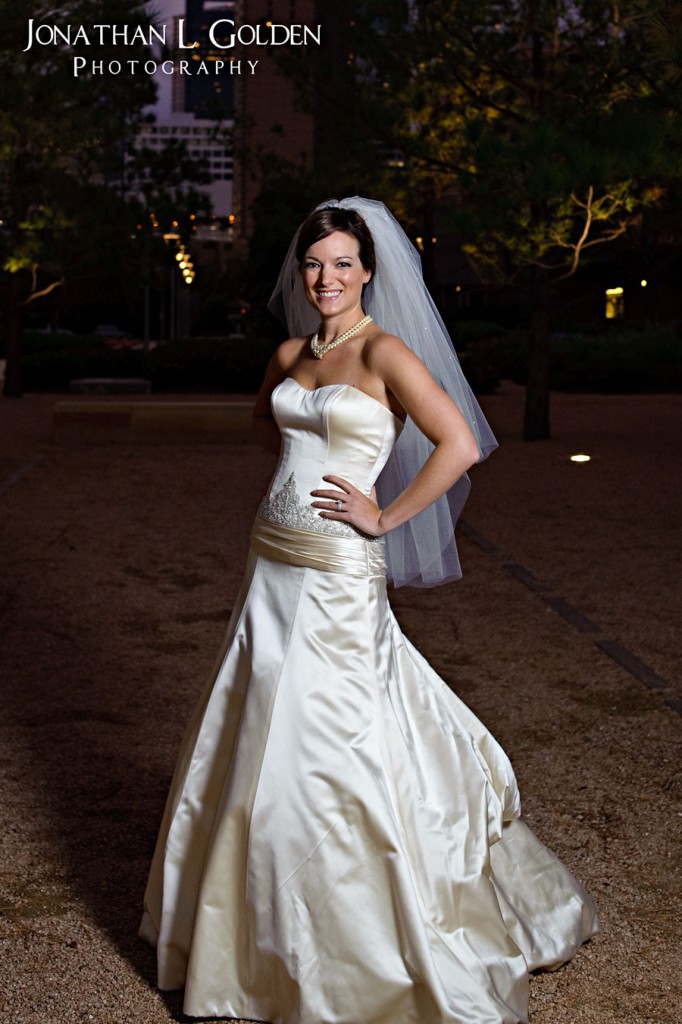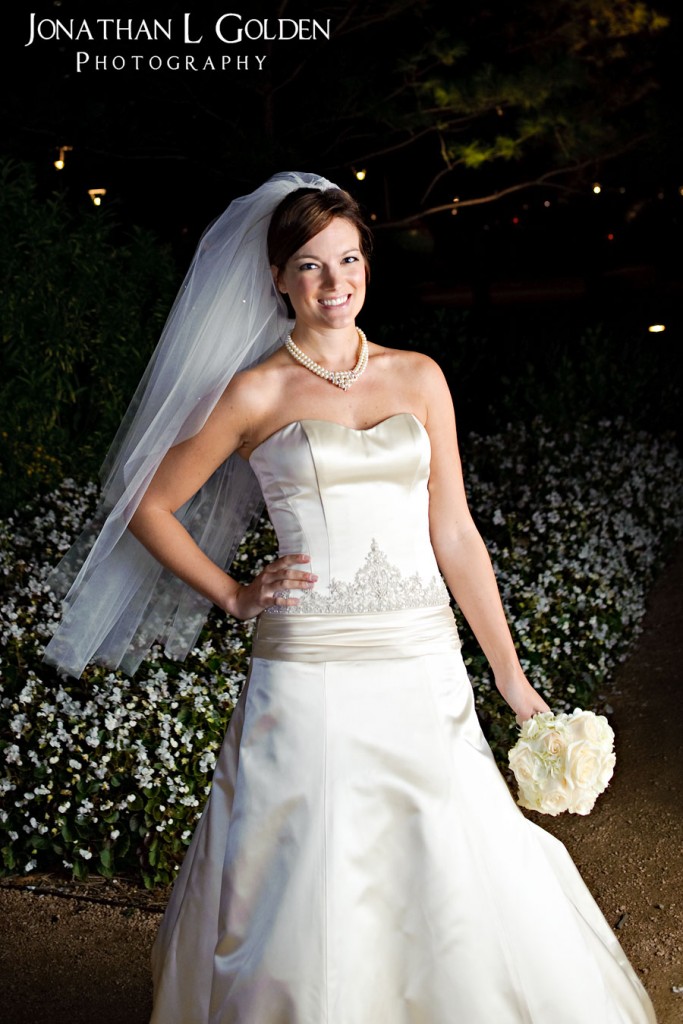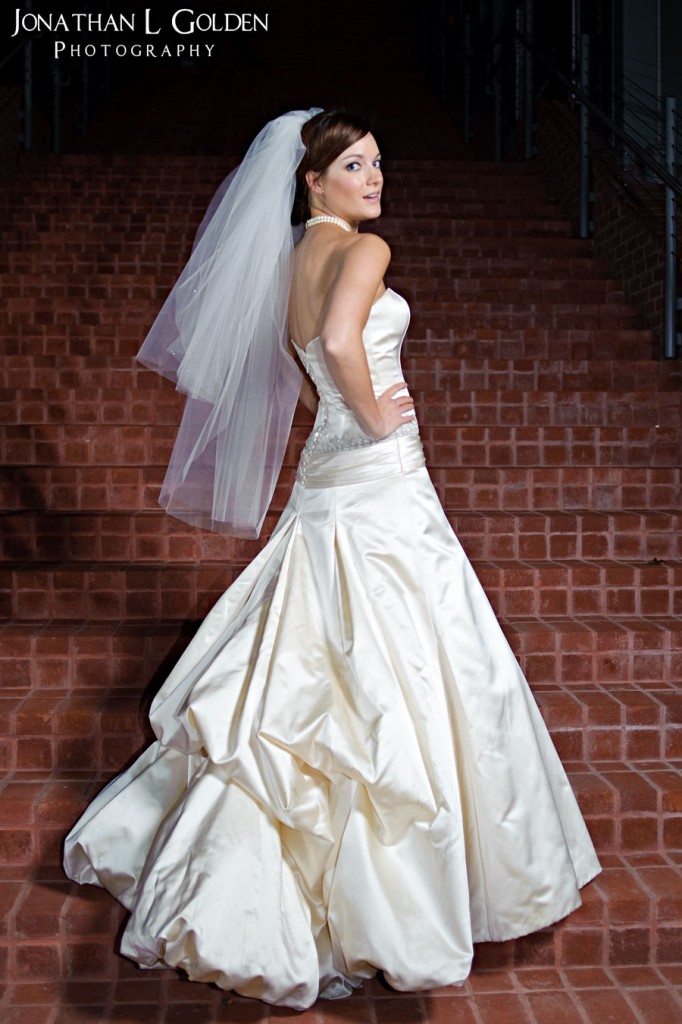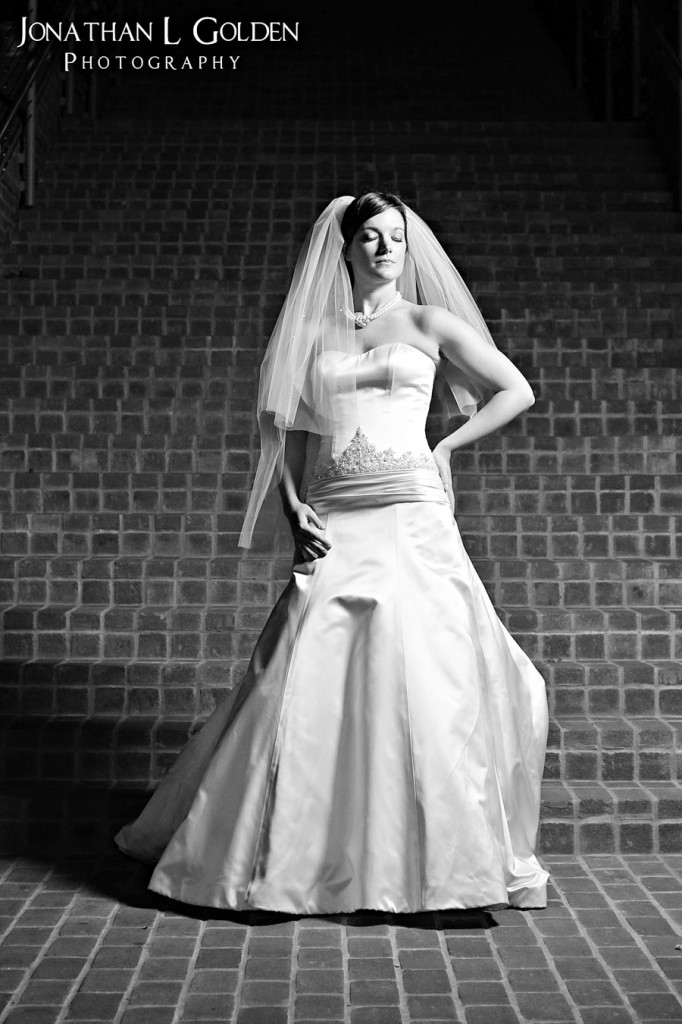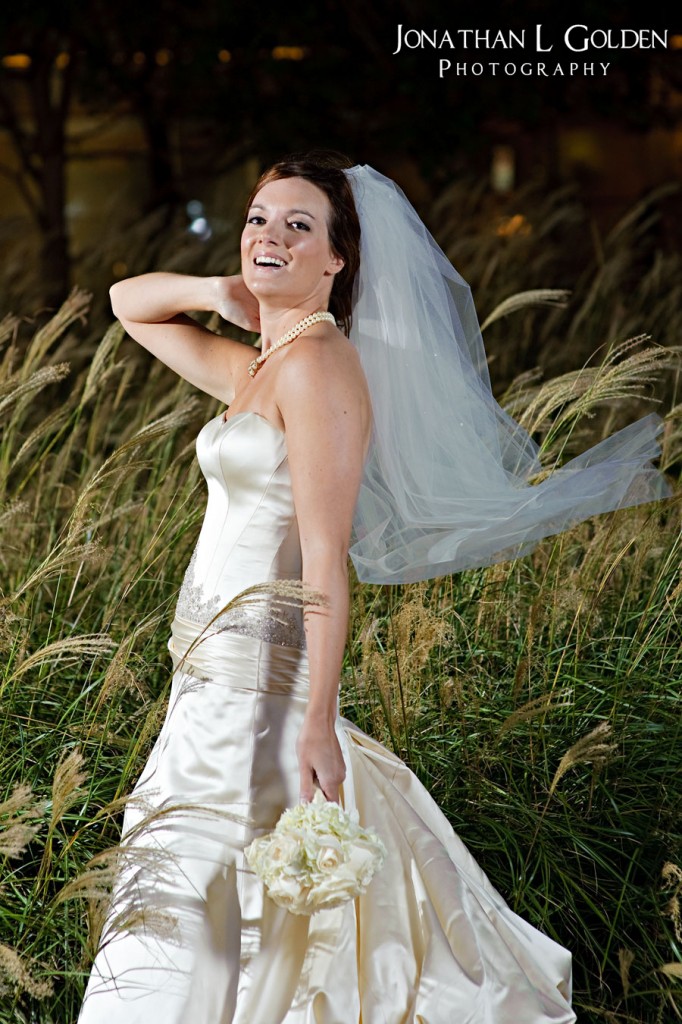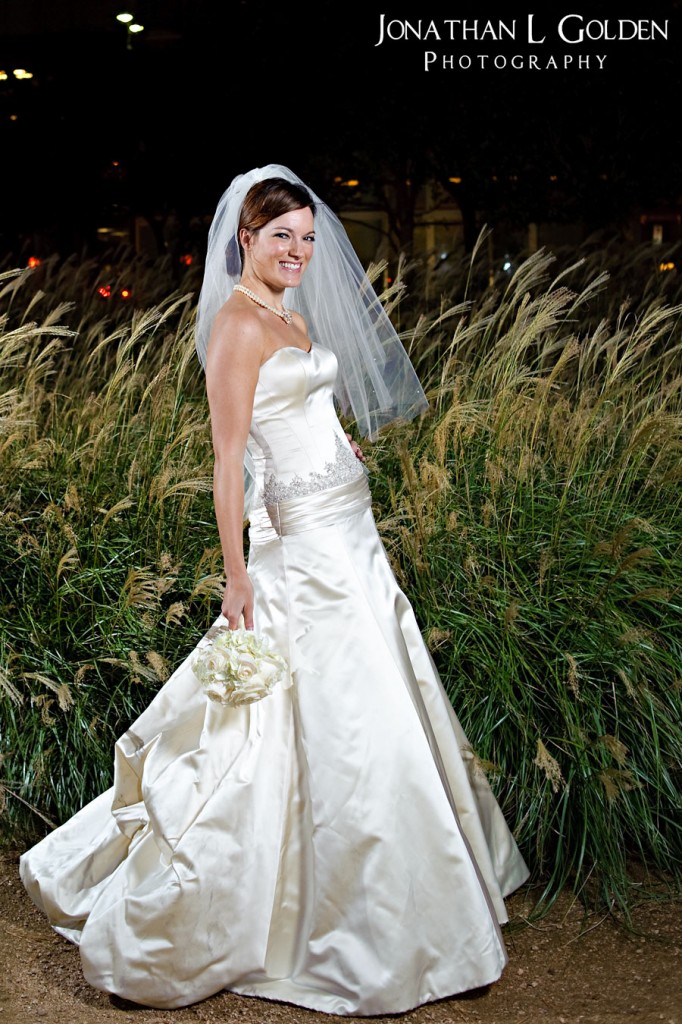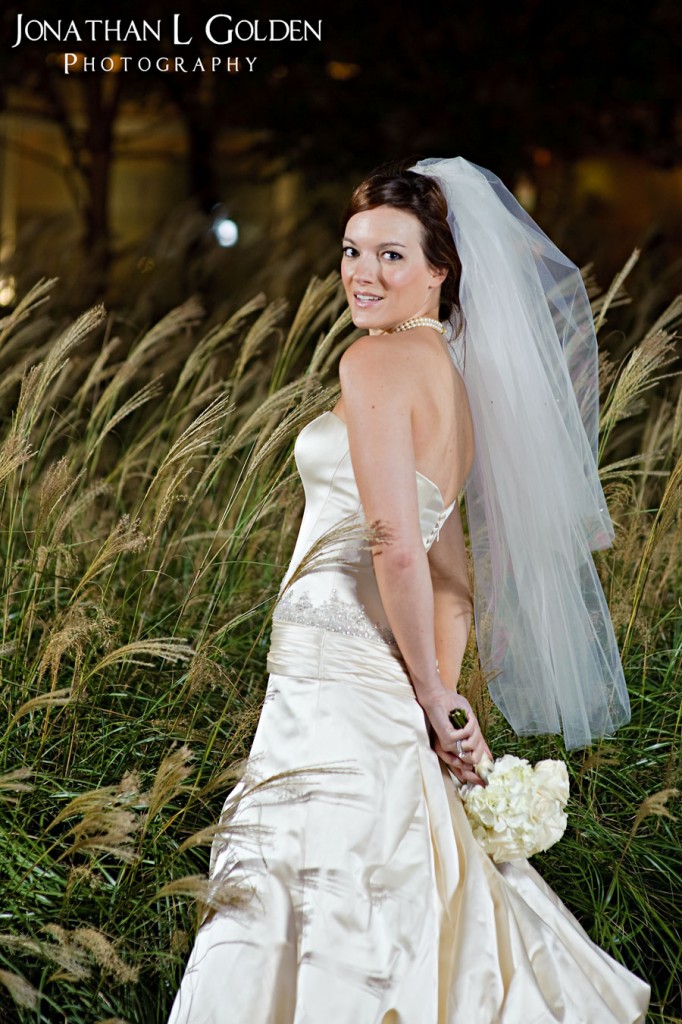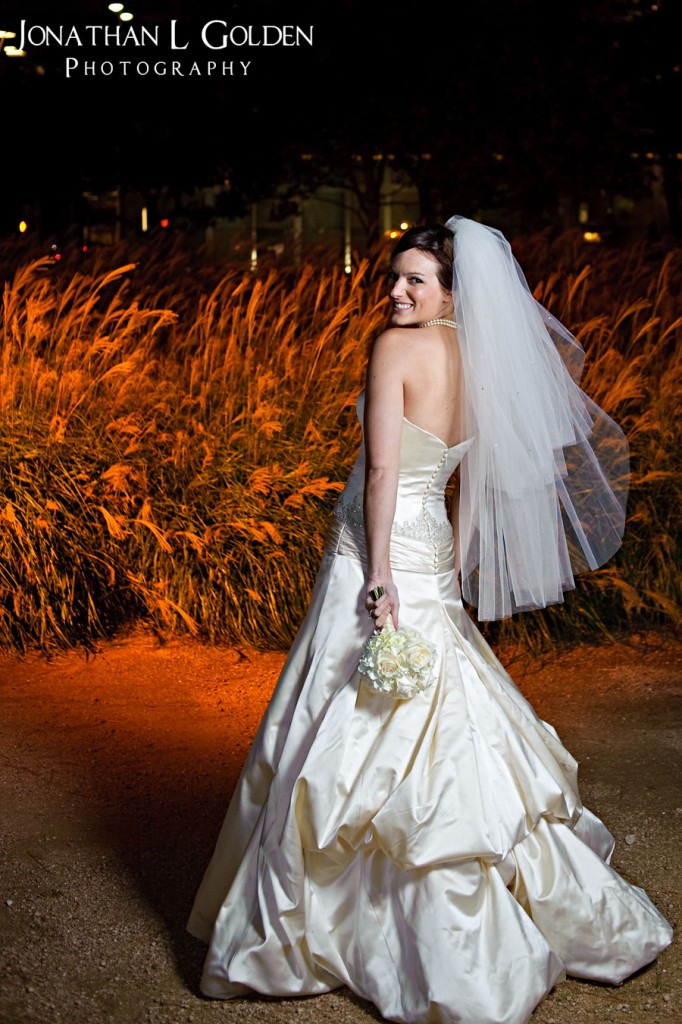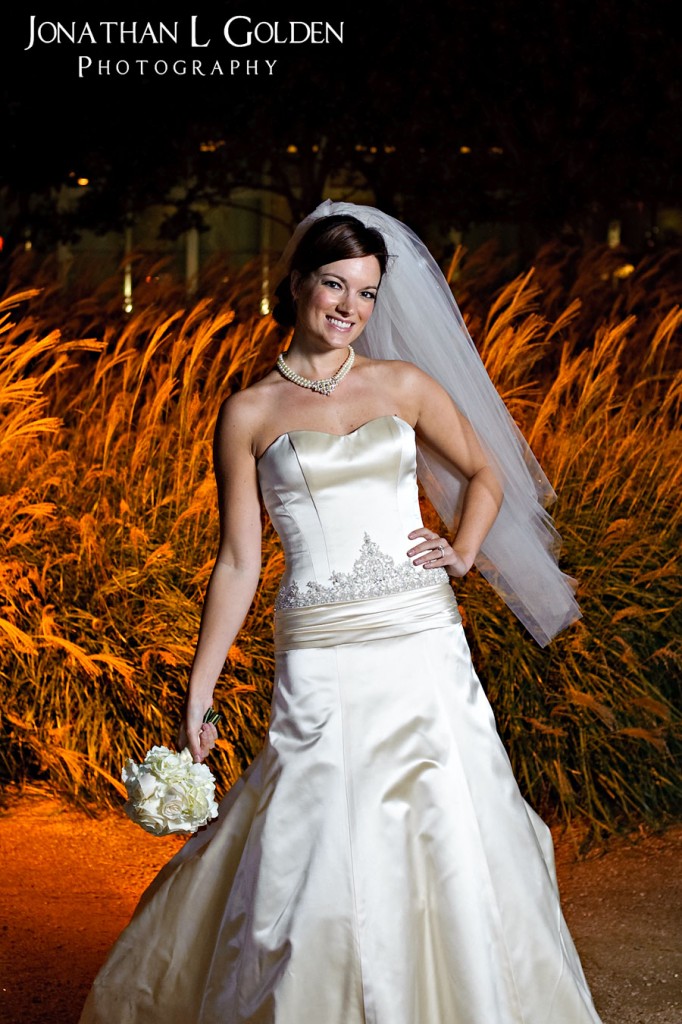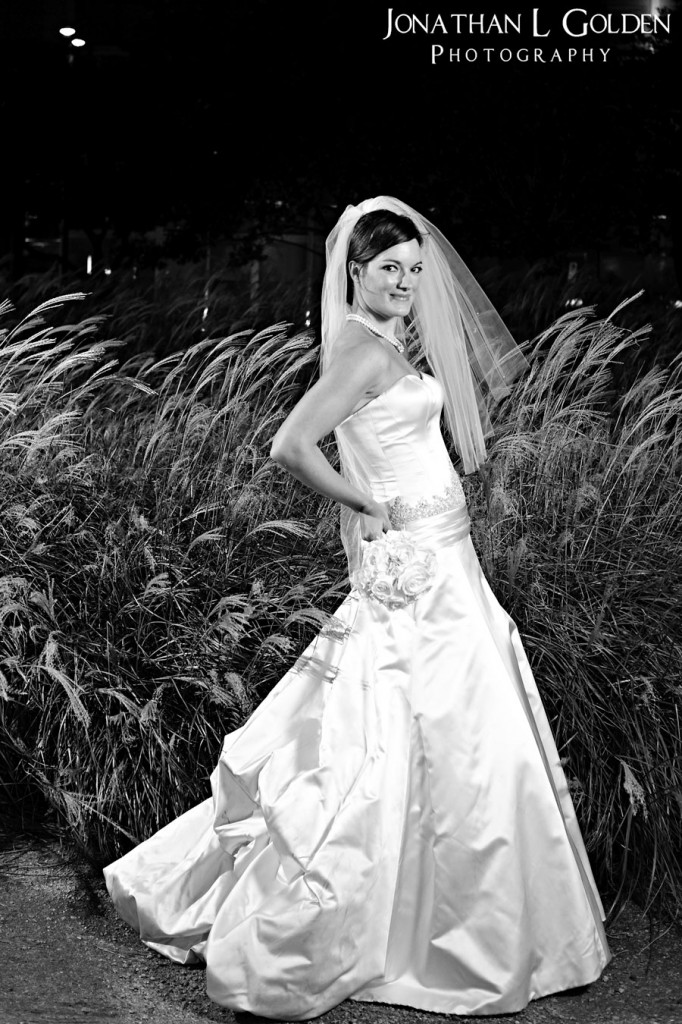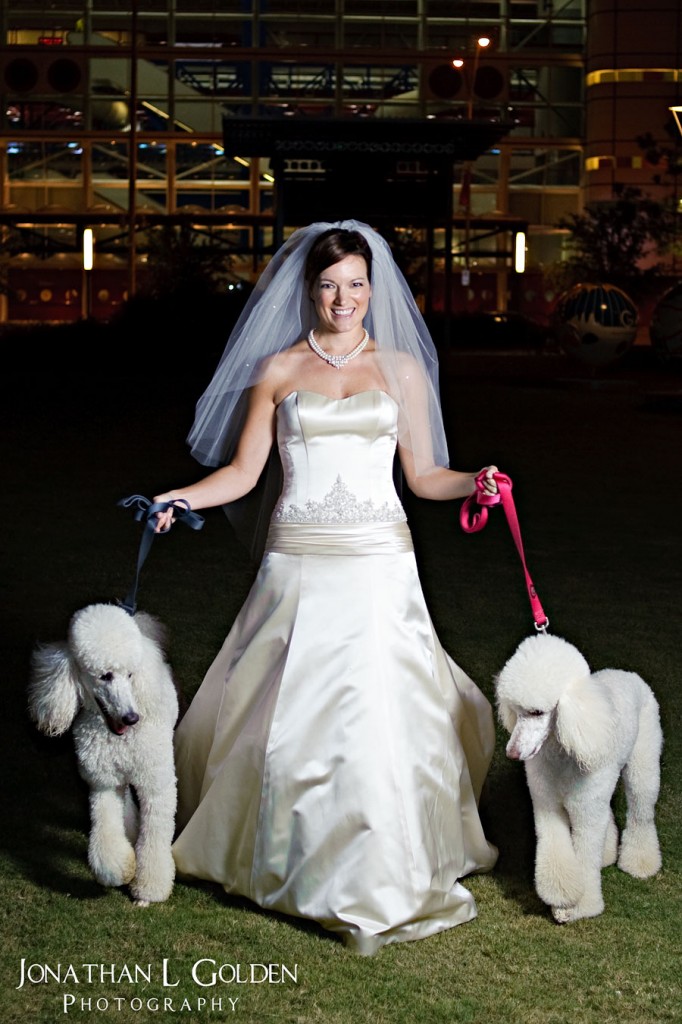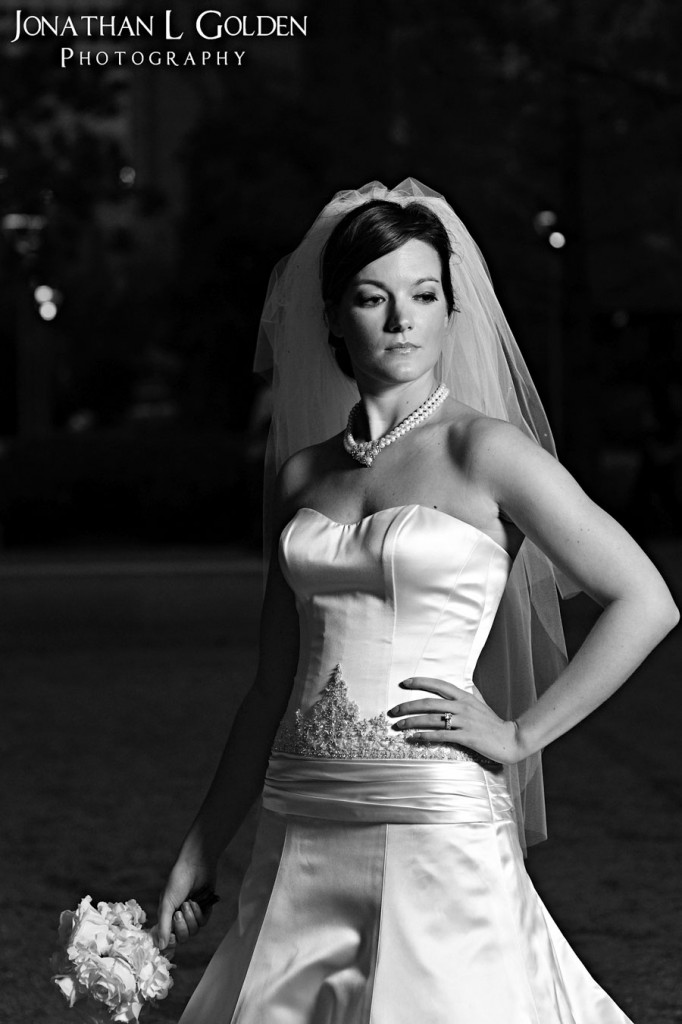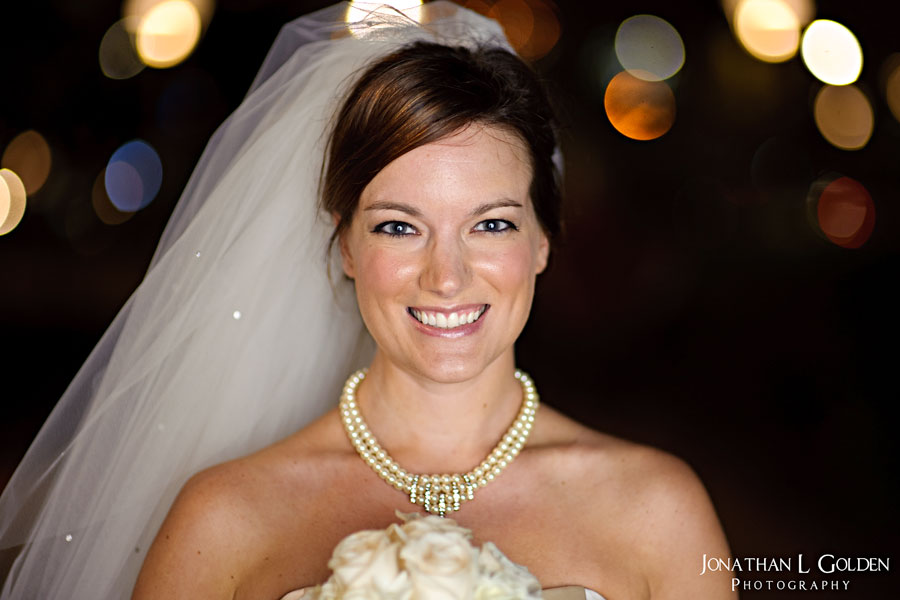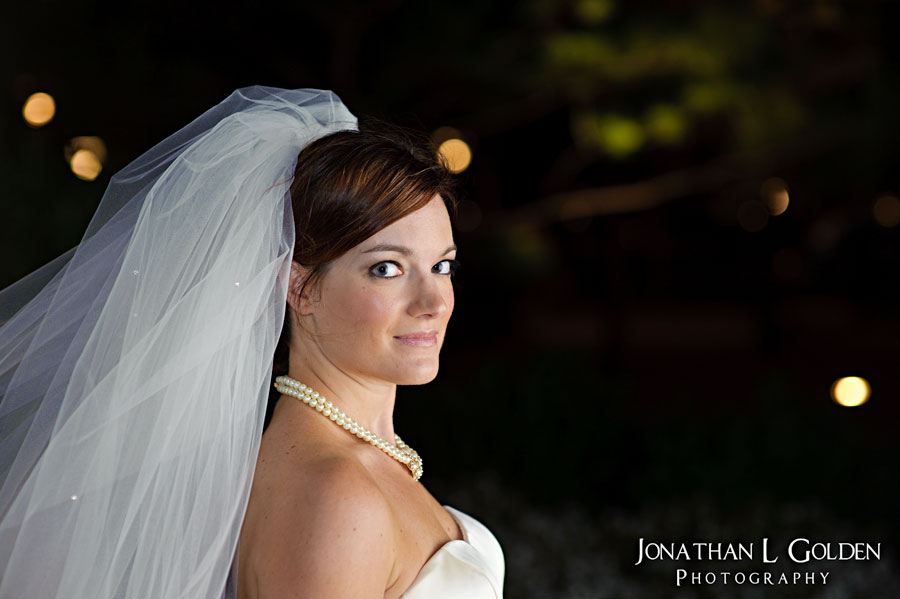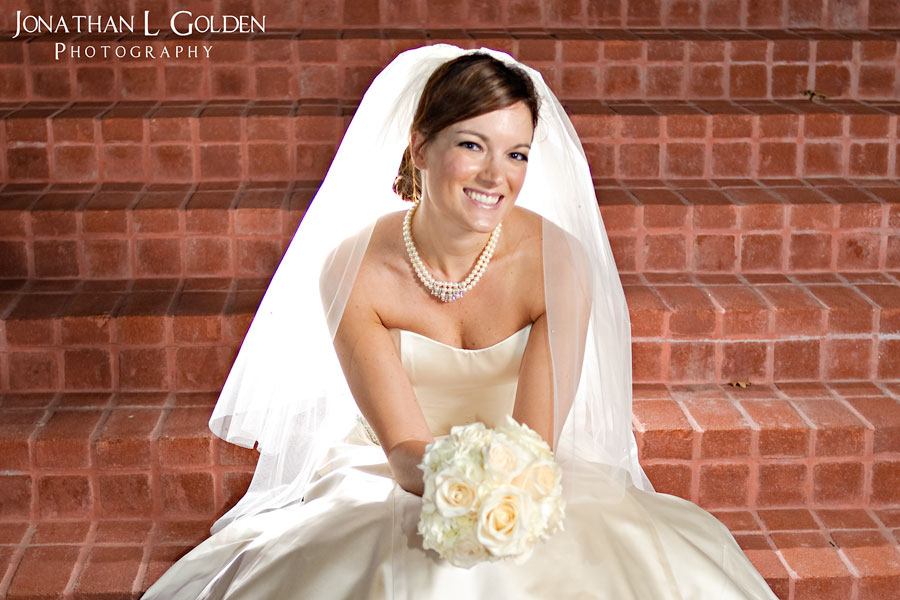 Contact me to book your wedding or portrait session today!
For Photography Specials, Updates and Daily Inspiration Follow me on Twitter!