Antoine and Cassandra – Houston Texas Photography
Jonathan
Antoine and I met each other 8 years ago as members of the Baylor Bears football team.  Antoine came in my Sophomore year and we were great friends from the beginning.  He was a member of the amazing offensive line that made one of the most memorable nights of my life possible; the night I scored 6 touchdowns.  I haven't kept up with a ton of people from college but Antoine is one of those people that I'll know for the rest of my life.  We've had some devastating lows together (football can do that to you), but the times I remember most are when we have laughed so hard we had tears streaming down our faces (I'm laughing as I write this).
Antoine and his lovely wife Cassandra have been married for 3 years now and they decided to add a little omph to their 2009 holiday greeting cards as well as get some updated photos for their home.  Time flies and before you know it, the family photography will be dated.  I was trilled when the Murphy's chose Jonathan L Golden Photography for their images.  We started with the water wall located at Main and Holcombe then moved over to Houston's lovely Herman Park and Japanese Gardens.  The Japanese Gardens have several amazing backdrops as your will see in the images.
Antoine tried to play the "hard" football player in front of me in the beginning (y'all know that football player mean mug), but over the hour and a half we spent together he really loosened up.  I was able to capture some great images that show the strength of their relationship and the love they have for each other.
Enough with the dialogue...enjoy the pictures!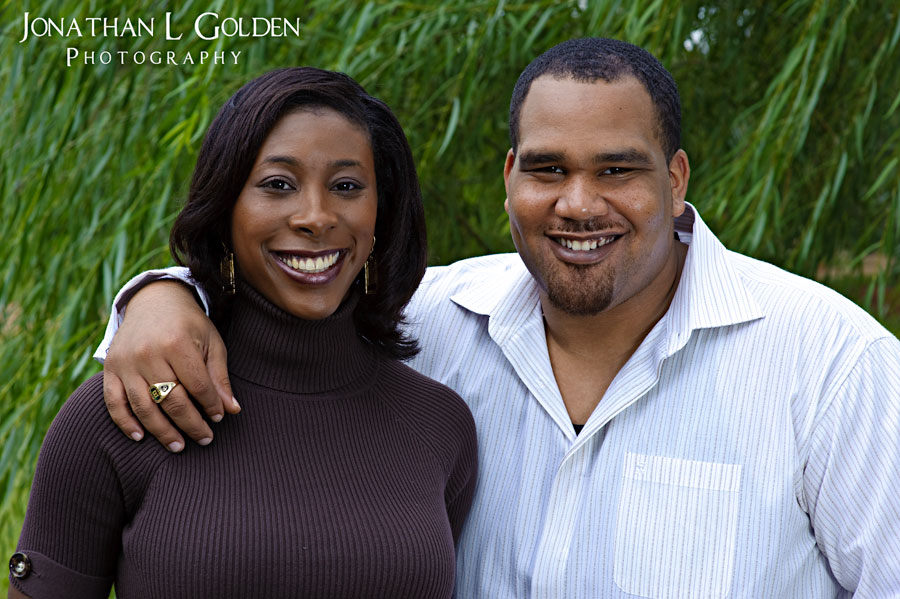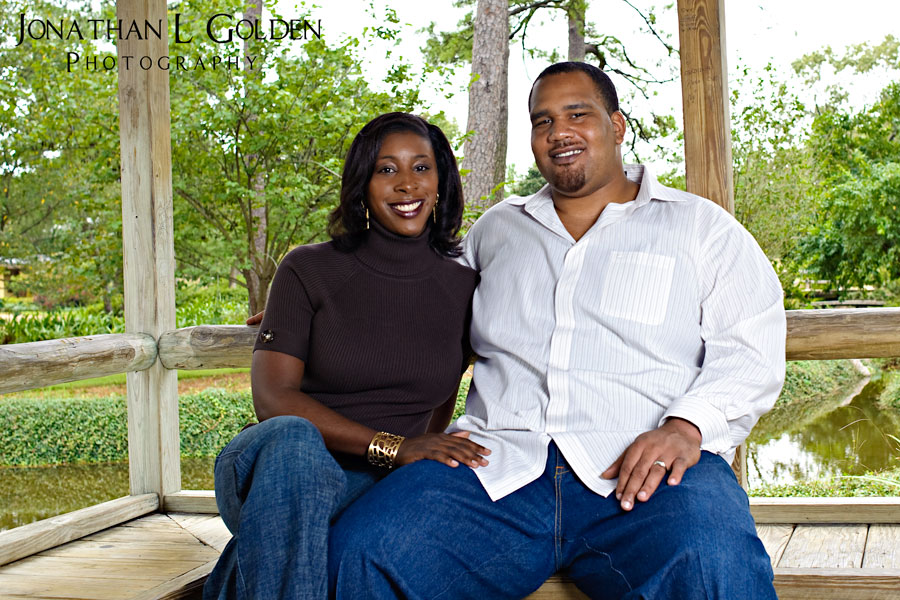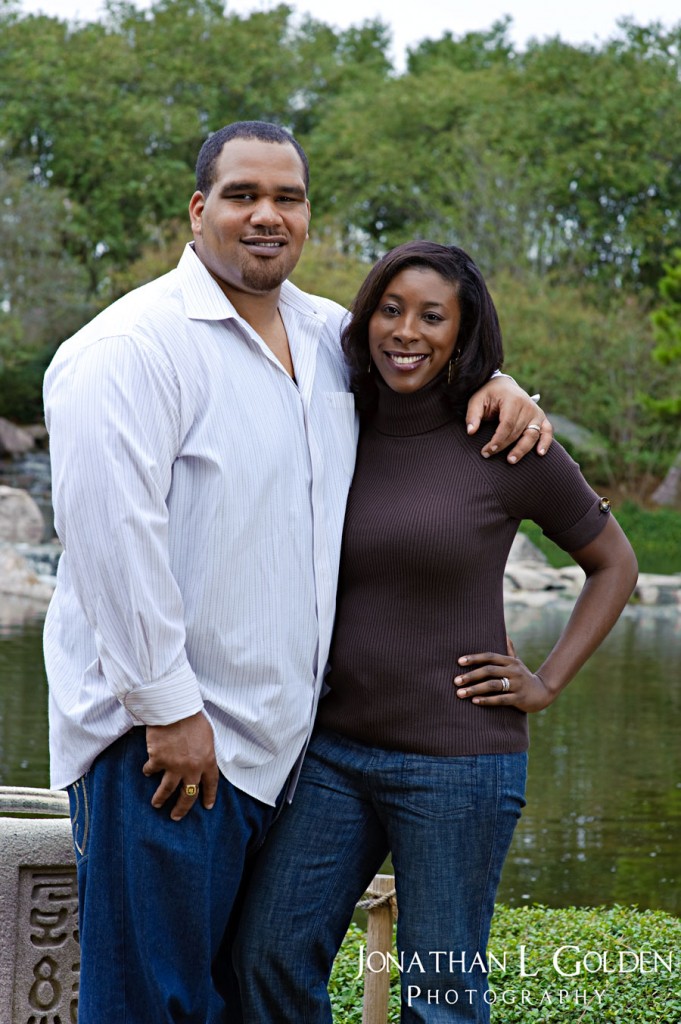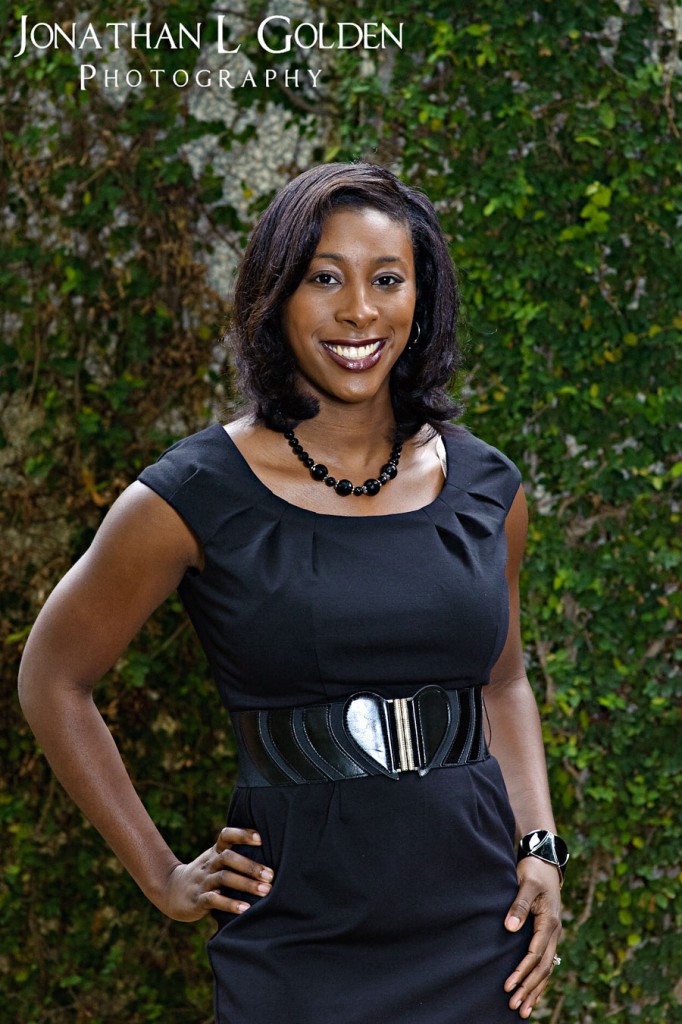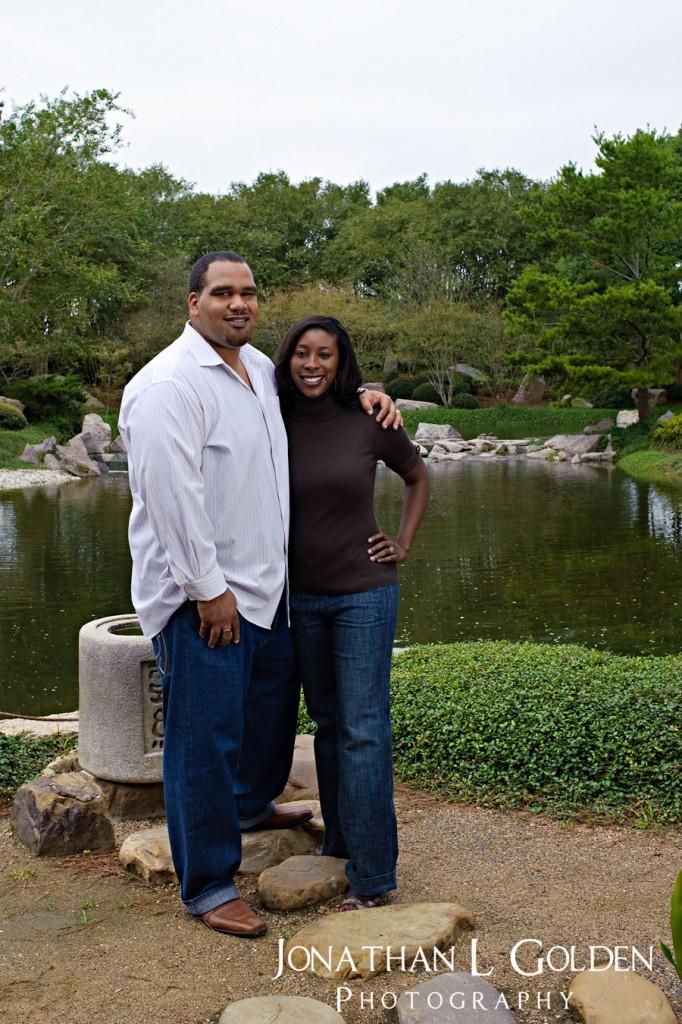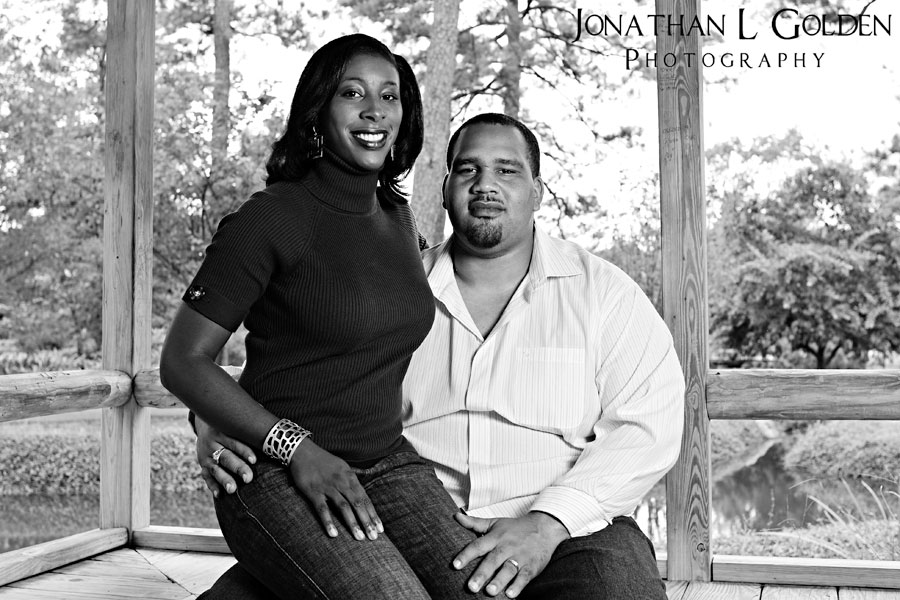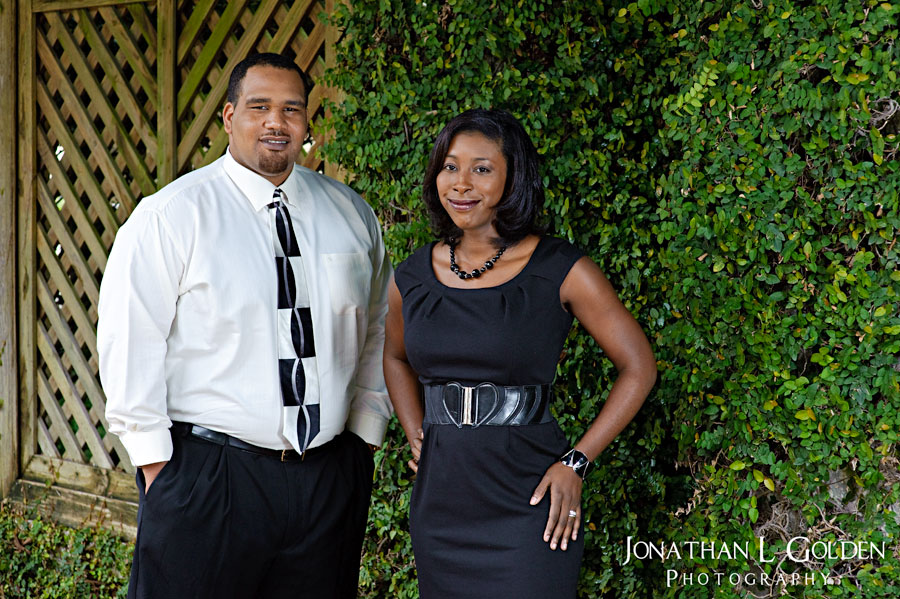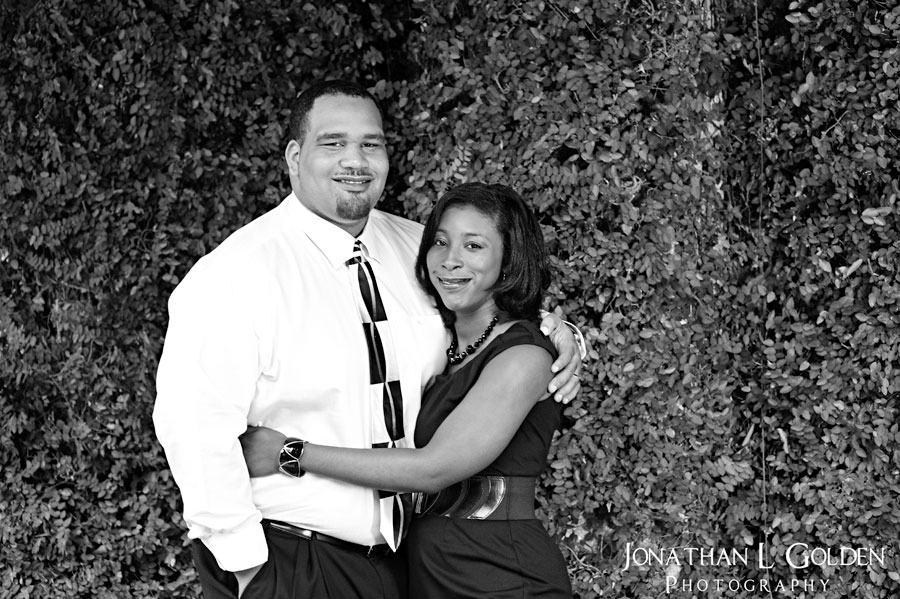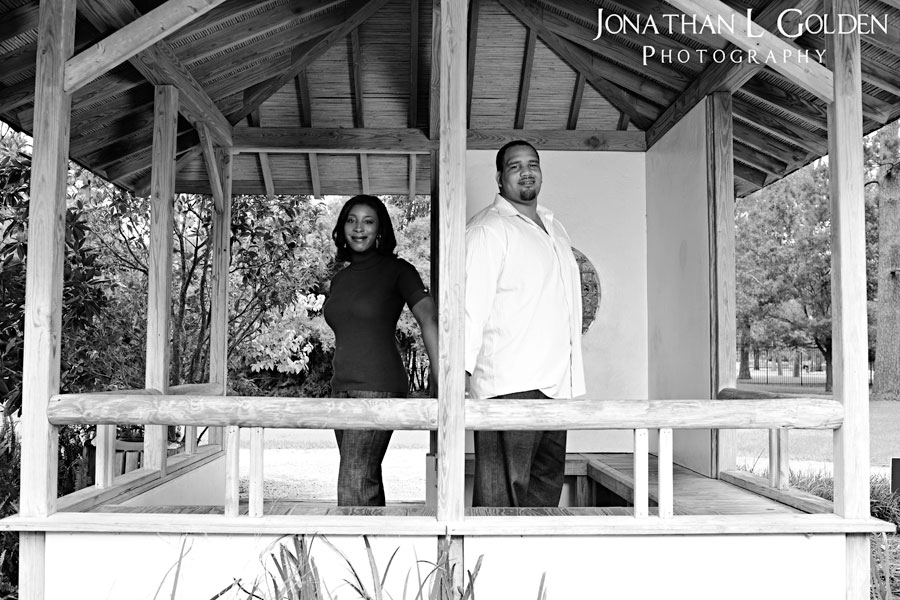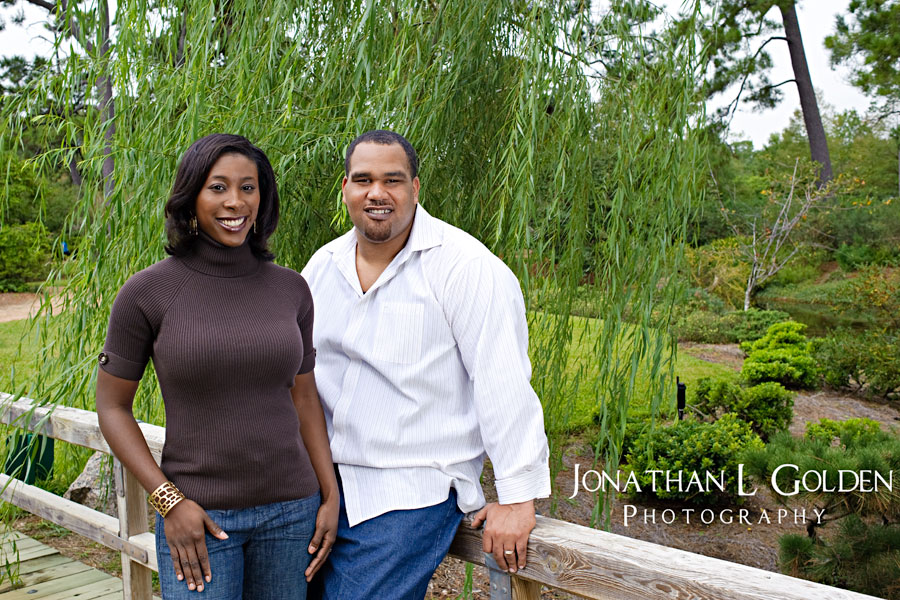 My favorite!!!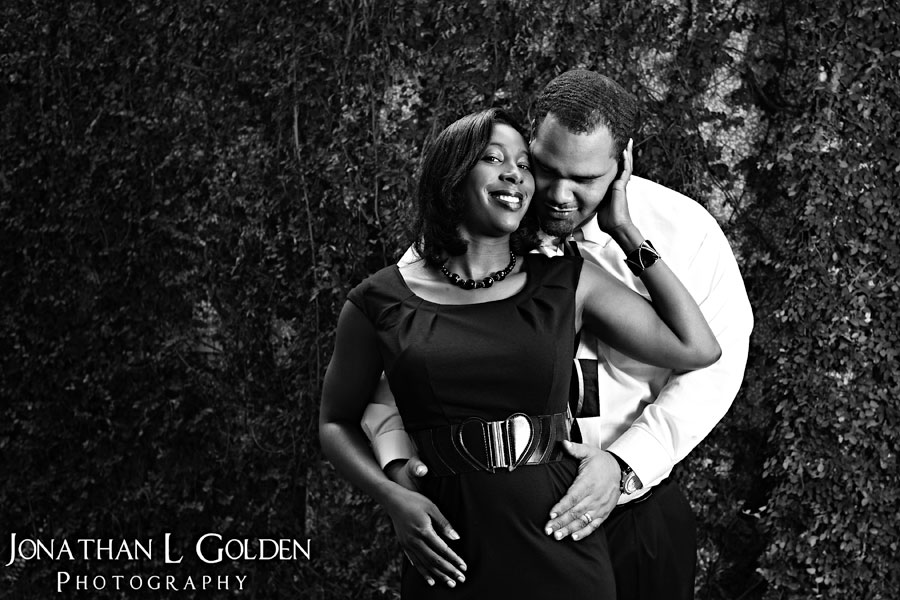 Time is running out to get customized Holiday cards... Contact me to book your session today!