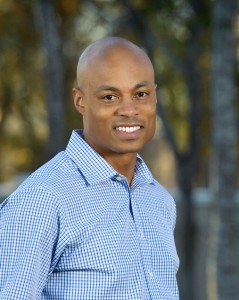 First and foremost, I offer a 100% satisfaction guarantee. If for some reason, you don't LOVE your images I'll do whatever it takes to make you happy or give you your money back with no fuss or hassle.
I absolutely love photography and helping people document those precious, emotional memories that they want to cherish for the rest of their lives. Capturing our world and the beautiful people that live in it through great photographs drives me to continue excelling at this art. I have a very outgoing personality and I love meeting new people.
Whether your tastes lean toward conventional wedding photography, wedding photojournalism, engagement photography, bridal photography, family fine art portraiture, newborn photography or anything in between, I offers limitless possibilities to satiate your photography desires.
I am honored by each and every couple, family or organization that joins me on my journey and allows me to help them create timeless heirlooms. Thank you for visiting my site and considering me for your future photography needs. I am a stickler for quality and I will work tirelessly to ensure that each and every client is 100% satisfied.
Want to know more?!
I'm a double BBA major graduate and former Baylor University student athlete (football player) and subsequently earned a Masters Degree from the University of Arkansas.  I'm the proud father of a beautiful daughter and handsome son (7 and 5). Outside of photography, I enjoy eating at Barnaby's (River Oaks), reading flipboard, swimming, cycling with Sugar Cycles, distance running with Texas Running Co, listening to music and spending time with my wonderful family and friends. I'm a born and raised Houston Native but I love to travel. I completed my first of 2 Ironman Triathlons in September 2010, and I'm convinced that the fastest way to eat an elephant is one bite at a time.
Want to know MORE?! (click here) for raving client testimonials.
I hope to hear from you soon! (Click here) to inquire about my products and services.