The Family of Women – Houston Portrait Photography
Jonathan
If you check the walls at grandma's house, i'd be willing to bet that it has been far too long since you and ALL your extended family got together for a family photo. It's probably been even longer (if  ever) that you've capture the beauty of just the women in your family. That's exactly what these fine women did. Last Christmas season, the topic of a nice family photo featuring just the women in the family came up. The idea was that the photos would be a priceless part of the family legacy.
It was hard to get 19 busy people together at first. After months of scheduling conflicts we found Doodle.com, which allowed everyone to see when the others on the list were available. Alas, all 19 women had a date to get together to shoot! Everyone had a great time. As hosts we had sandwiches and fruit to make sure everyone had a big beautiful smile on their face. Check out the best shots below and be sure to let me know what you think in the comments below.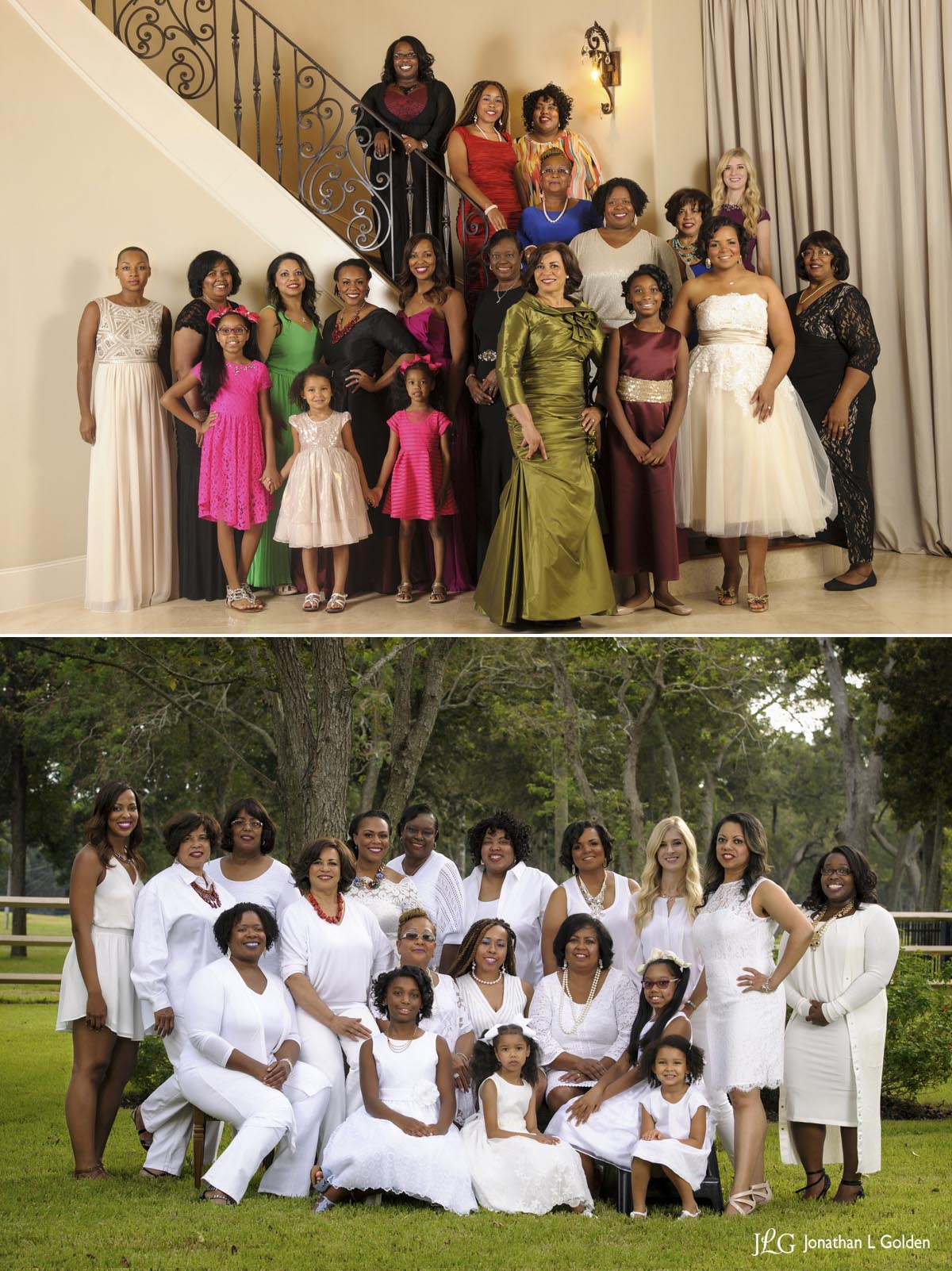 Curious what your neighbor's have to say about Jonathan?! For raving testimonials (click here)!
If you are interested in having Jonathan L Golden visually tell the story of your next event, Contact him (click here) to book your session today!
For great links, photography specials and daily inspiration,  Follow me on Twitter or like me on Facebook.