Houston Family Photography with Deborah and Jules
Jonathan
As a three time cancer survivor, Deborah is one of the strongest women I have ever met. She is so upbeat, energetic and always willing to help a neighbor out. Deborah grew up in a home in Houston where family photography was and still is very important. She has told me of 40" x 60" prints of her parents that the family still values as treasured possessions. After investing in a 24" x 36" canvas photograph from her session, Deborah's legacy is solidly in place for many generations to come.
Deborah is the member of many non-profit groups in the Sugar Land area and an active member of her Church. Because of her life experiences, she is always a great person to talk to. She serves as an inspiration and lets us know that we can all do much more than we think we can.
Family Photography is one of the most powerful ways to leave your footprint here on earth. Tomorrow is not promised to any of us. It is this very reason that I take my job so seriously. If you have been thinking about getting your family together for portraits but let the bug of procrastination creep in, I encourage your to call me today. I don't bite (hard) and I'm pretty sure I can tell at least on joke that will make you smile. We will have a wonderful time together! Contact me today and lets chat.
Below you will find Deborah's photographs. If you enjoy them, please take a brief moment to leave a comment below.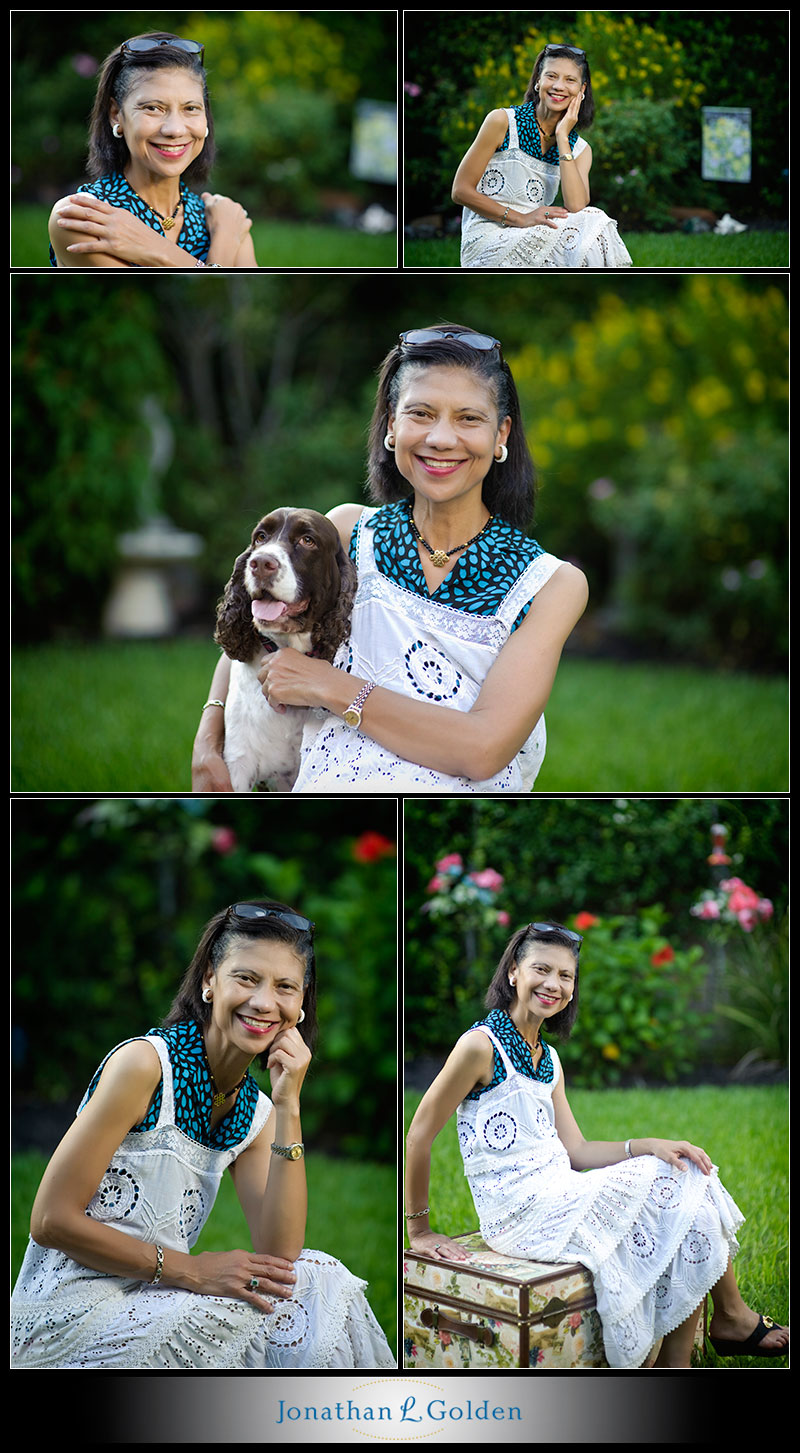 Curious what your neighbor's have to say about Jonathan?! For raving testimonials (click here)!
If you are interested in having Jonathan L Golden visually tell your story, Contact him (click here) to book your session today!
For great links, photography specials and daily inspiration,  Join me on Facebook or Follow me on Twitter