Fine Art Portrait Painting – Ava
Jonathan
For my latest hand painted portrait, I decided to create a timeless piece featuring my daughter Ava. Just one week before her annual ballet recital, she was more than happy to get in her perfect princess pose.
We were actually on our way home from grandma Mimi's when we passed by our Aunt Deborah's house. Aunt Deborah's next door neighbor, who is quite the gardener was kind enough to let me create a couple of images in front of their gorgeous flowers. My previous painting had a mellow background so I knew I wanted something more vibrant and colorful this time.
In a timeless blue Strasburg sailor dress, Ava's soft and loving nature pours out of this painting. Presenting the finished work of art and receiving a big warm hug was very special.
Please take a moment to let me know what you think and leave a comment below.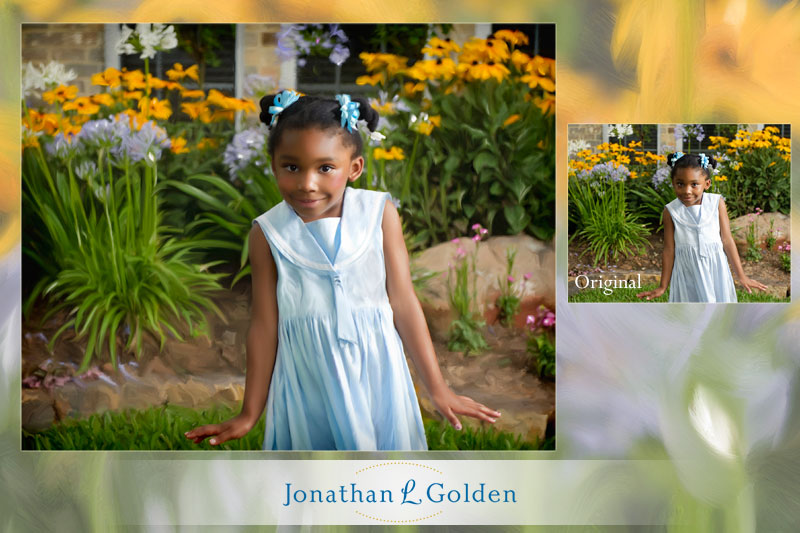 To commission a wall sized fine art portrait painting that can be passed to your children's children please contact me (click here) today!
Curious what your neighbor's have to say about working with Jonathan?! For raving testimonials click here!
For great links, photography specials and daily inspiration,  Follow me on Twitter