Ava's 2nd Birthday Party – Houston Texas Photography
Jonathan
On October 11, 2007 in Houston, Texas, Kristen and I were blessed with a beautiful baby girl; Ava Golden.  The last two years have been incredible.  Well, the first 12-18 months are "exciting" but actually just a lot of work taking care of an unresponsive human.  Now, Ava has developed into a running, jumping, playing, laughing, joking, singing, waking up in the middle of the night begging for apple juice buddle of joy!
As a kid, I thought all those birthday parties "just happened."  Ya right!  They are a ton of work.  My wife did most of the creative work and I played handyman/garbage collector.  The Dora the Explorer themed celebration was complete with turkey burger sliders, chips and queso, Capri Sun, fruit trays, cookies, cakes, balloons, a pinata and a crayola themed bounce house.
I don't think i've ever seen Ava so happy!  I think all those involved (Paw Paw, VG Ma, Pa Pa, Mi Mi, Aunt Pat, Uncle David, Aunt Deborah, Mommy and Daddy) all deserve a pat on the back for bringing this special day to reality.
Ava, we love you very much a wish you many MANY more wonderful birthdays in the future.
Enjoy the pictures: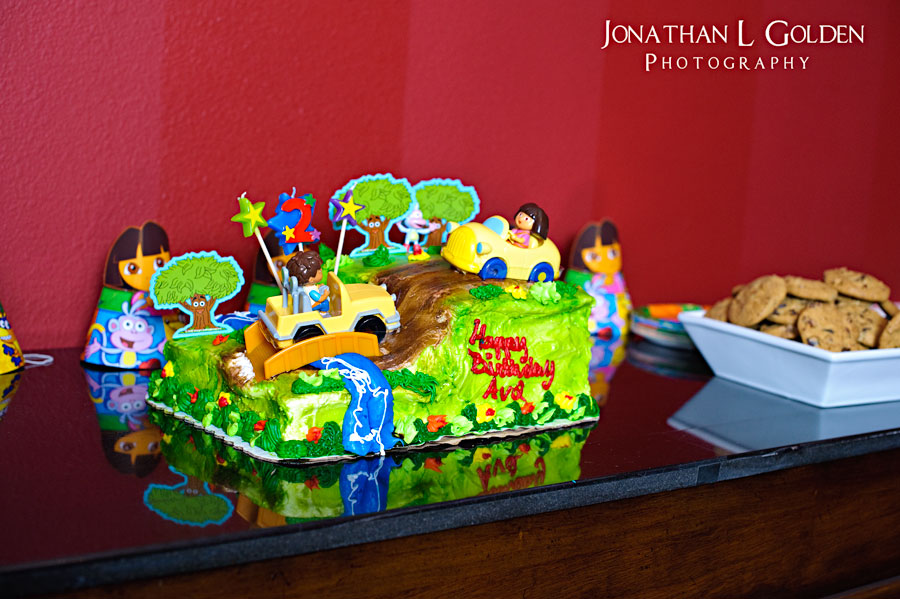 I think she is a natural!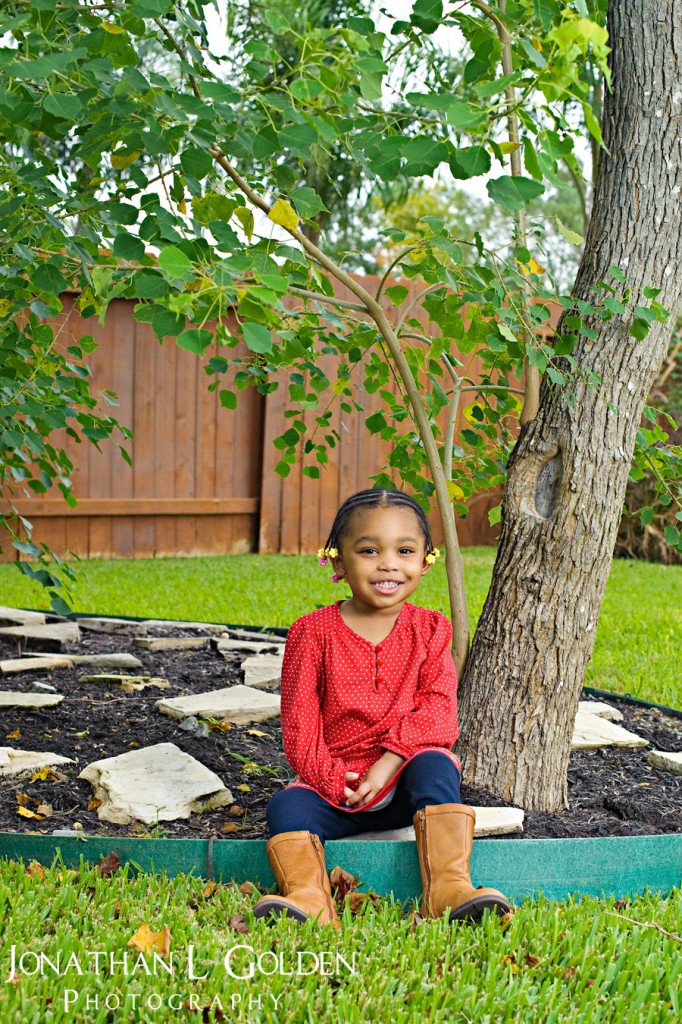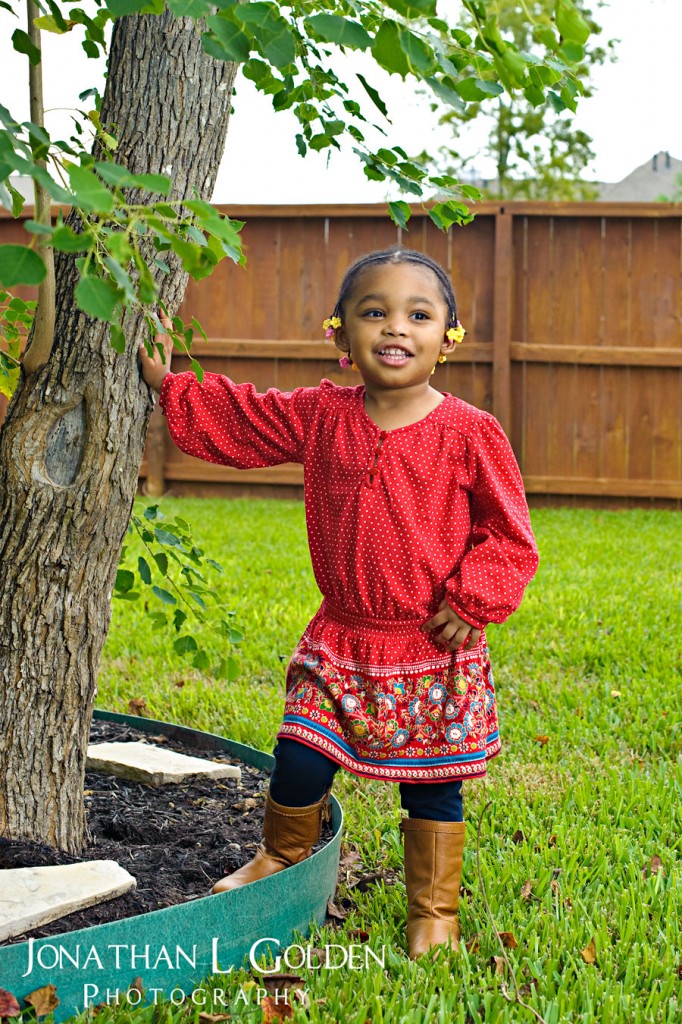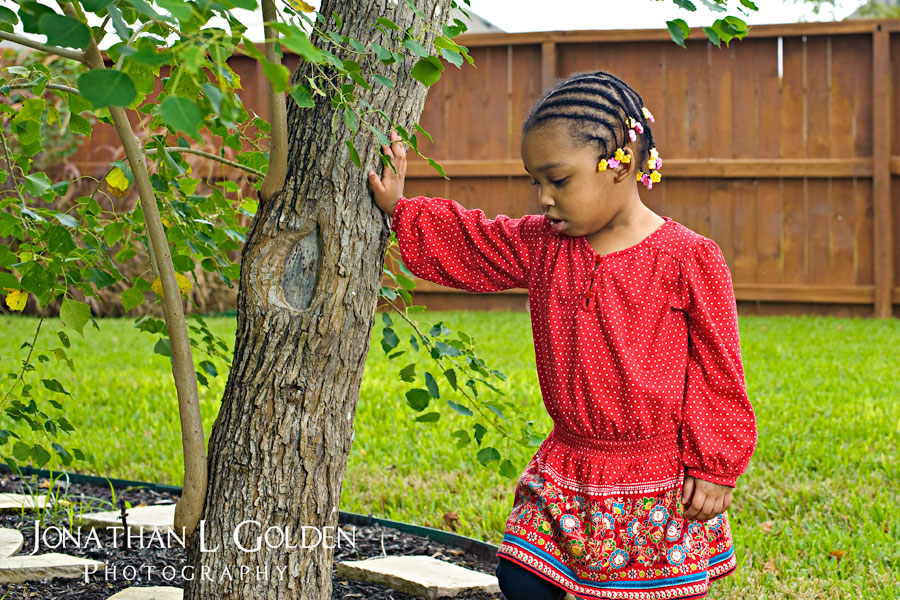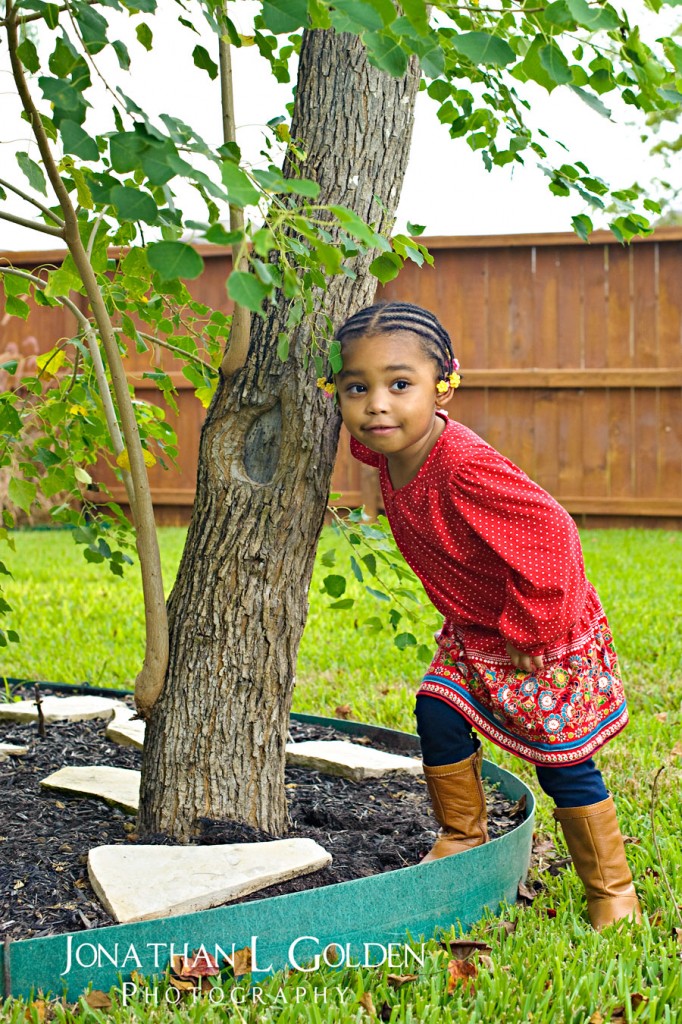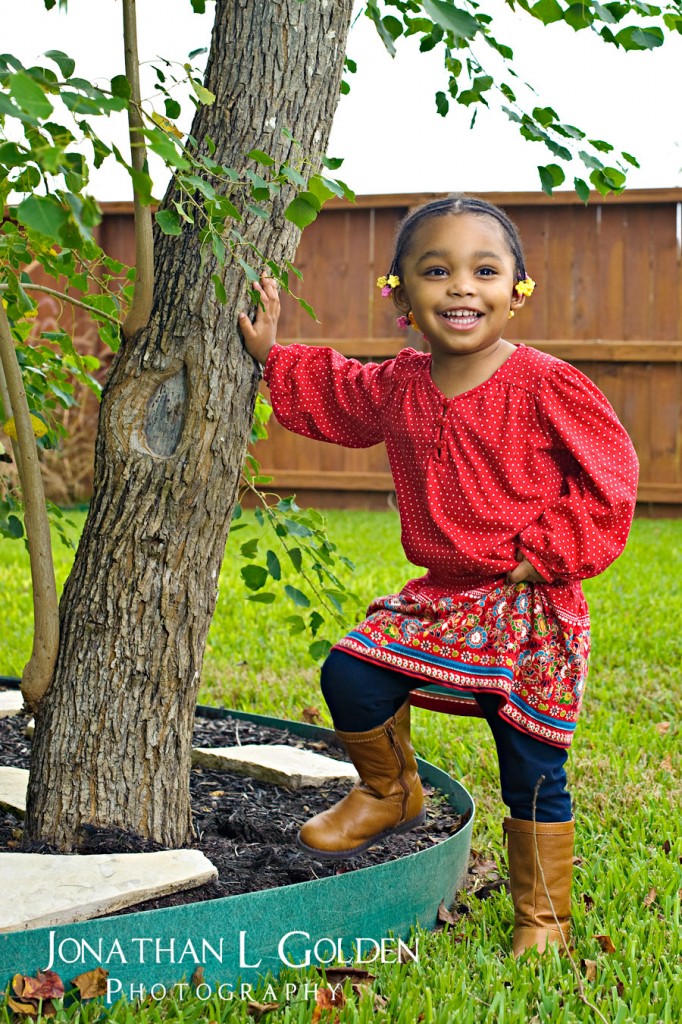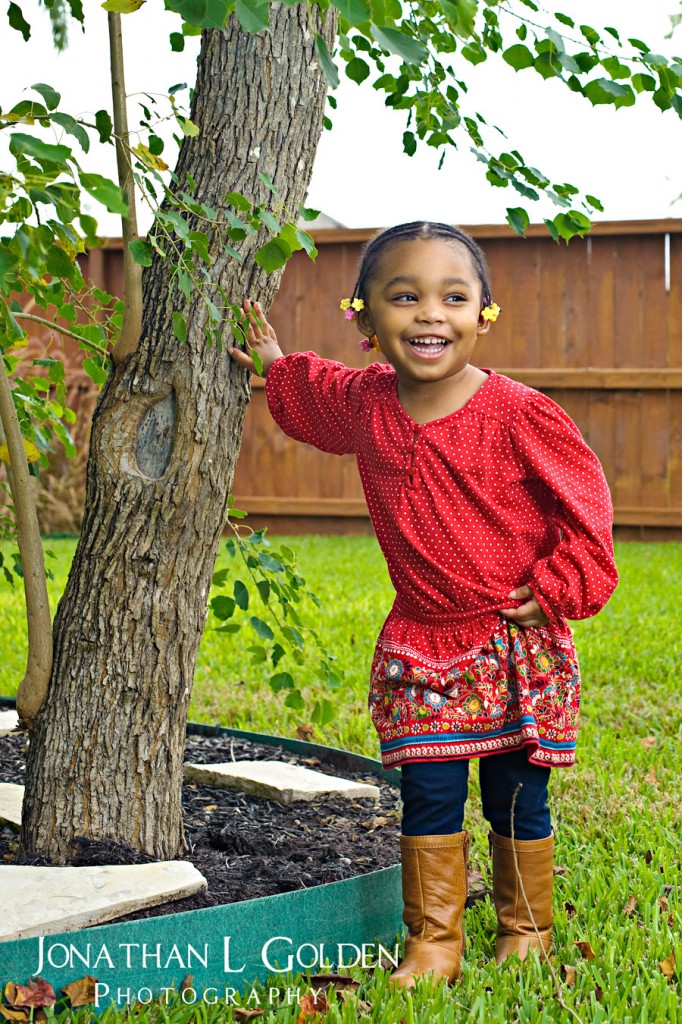 Pinata time!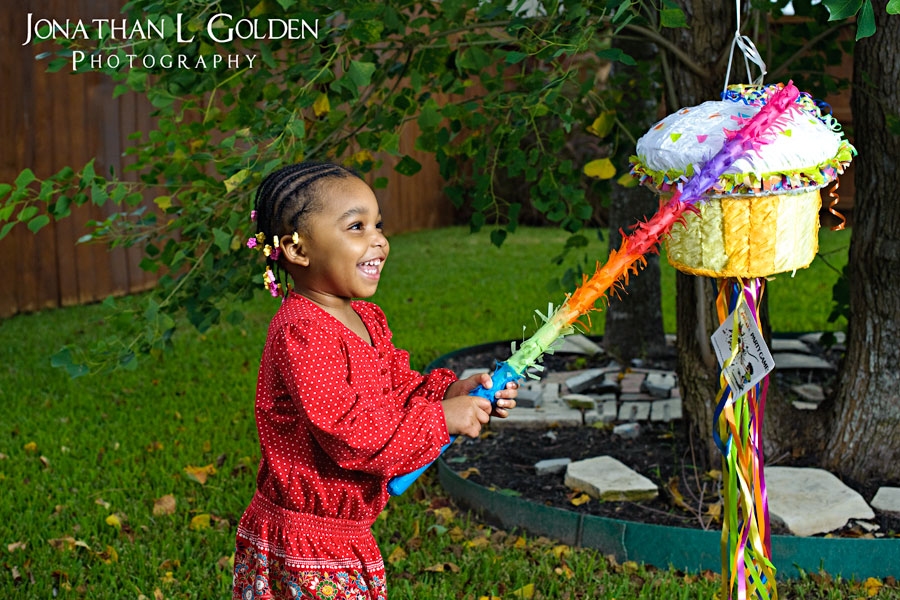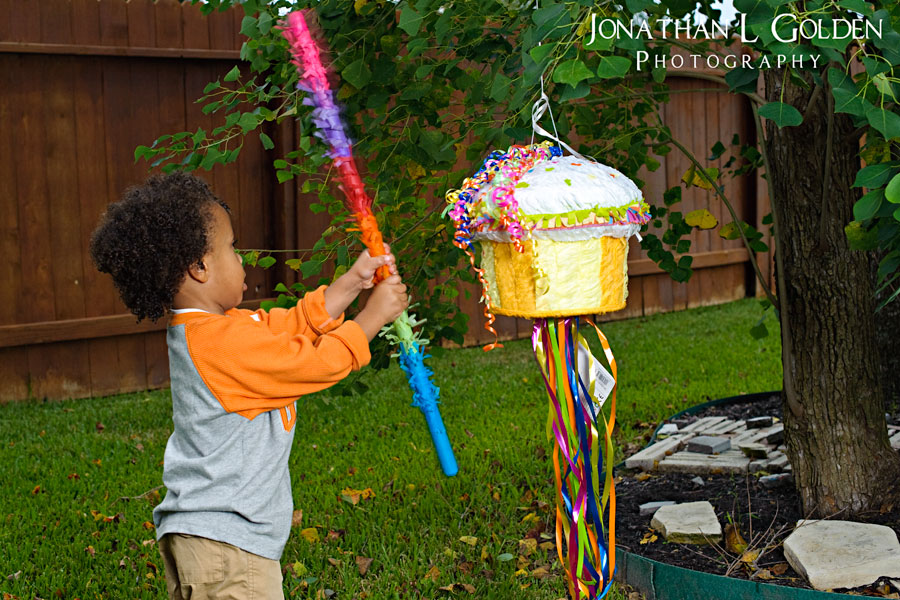 OK...ya'll are a little weak.  Come back in a few years.  We need to call in the terminator...this is taking to long.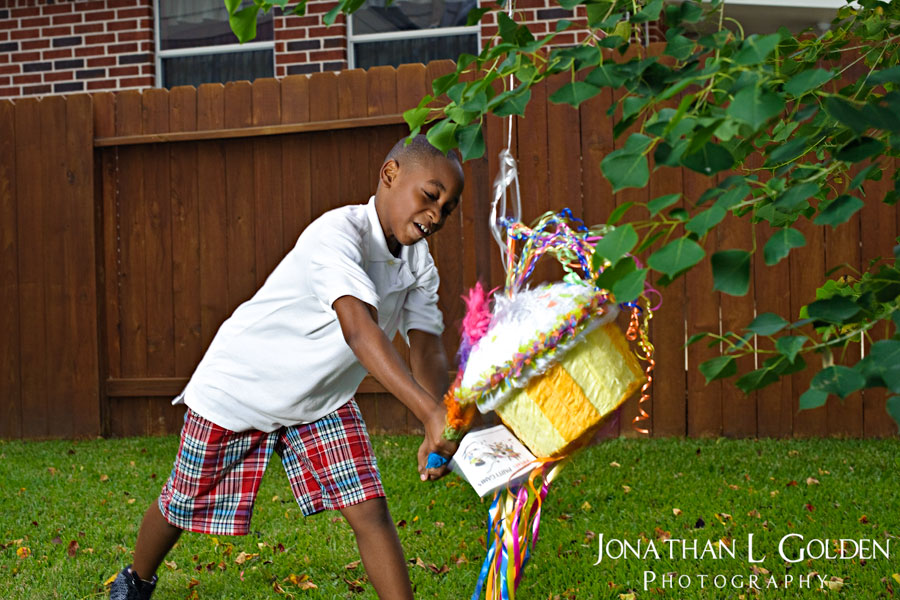 Ahh...much better!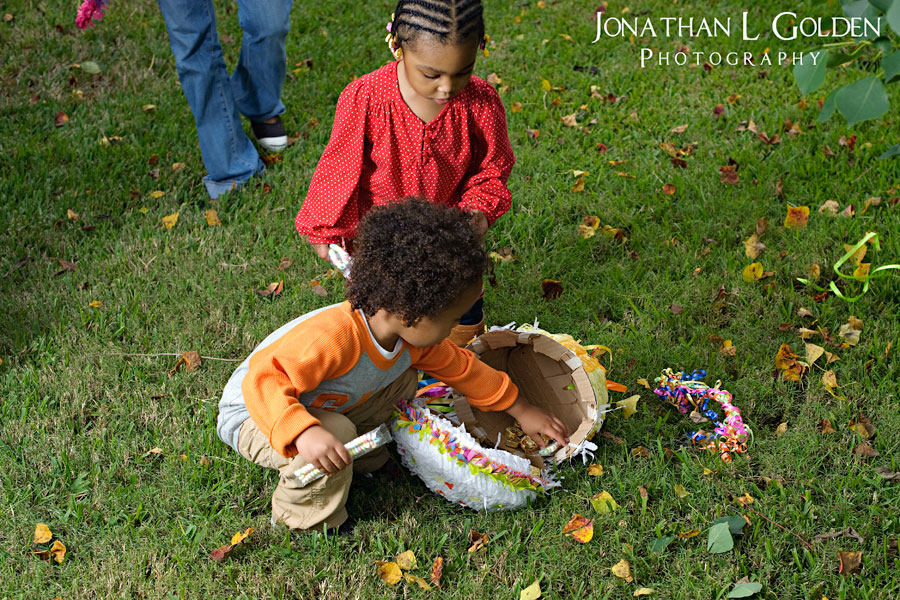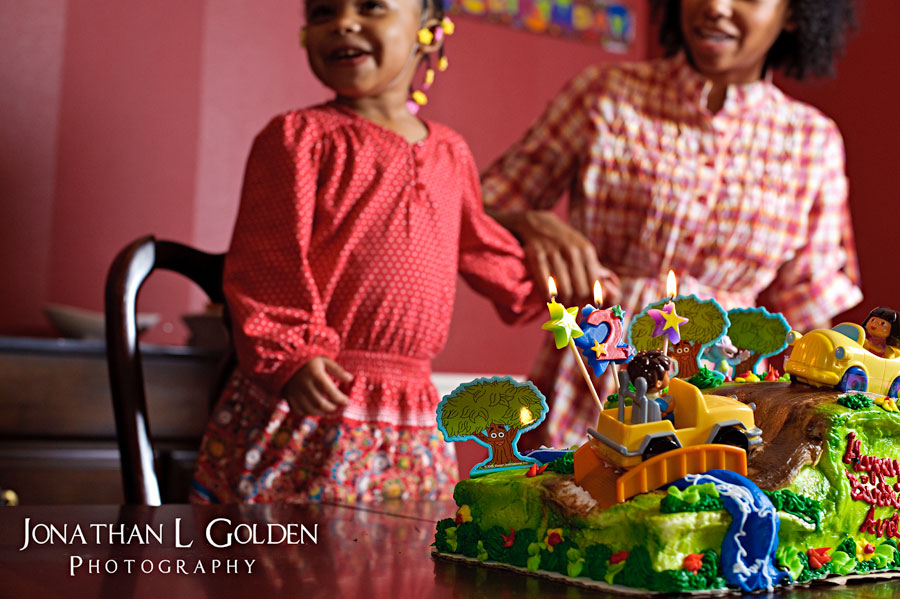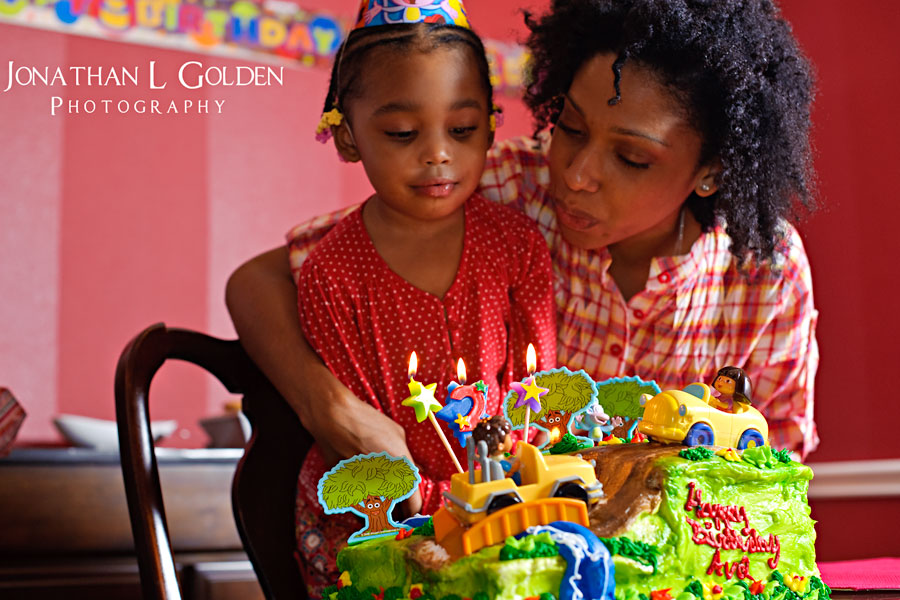 I didn't teach her this...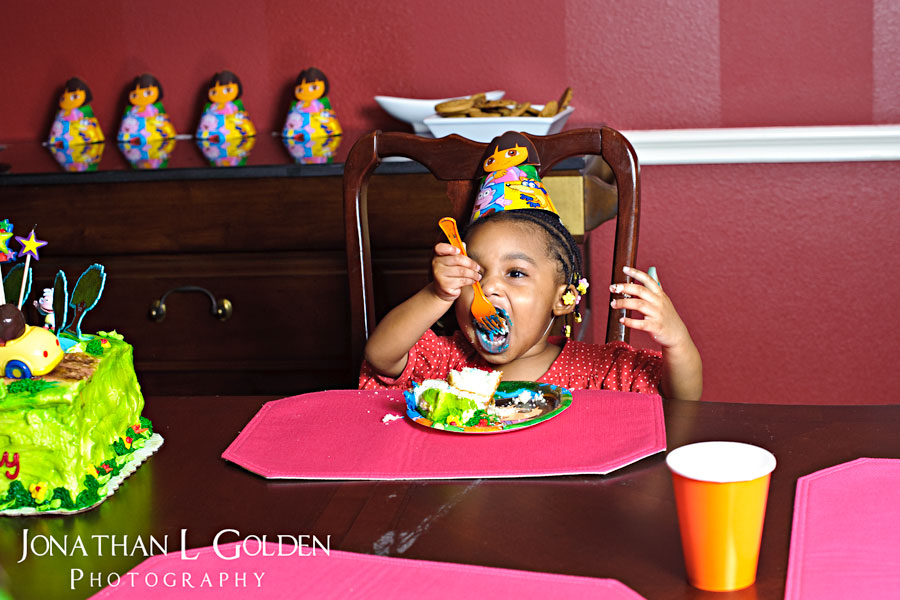 She absolutely LOVED her play kitchen.  As you will see over the next few images, she basically shrugged off all the other gifts and never got more than an arms length away from the kitchen.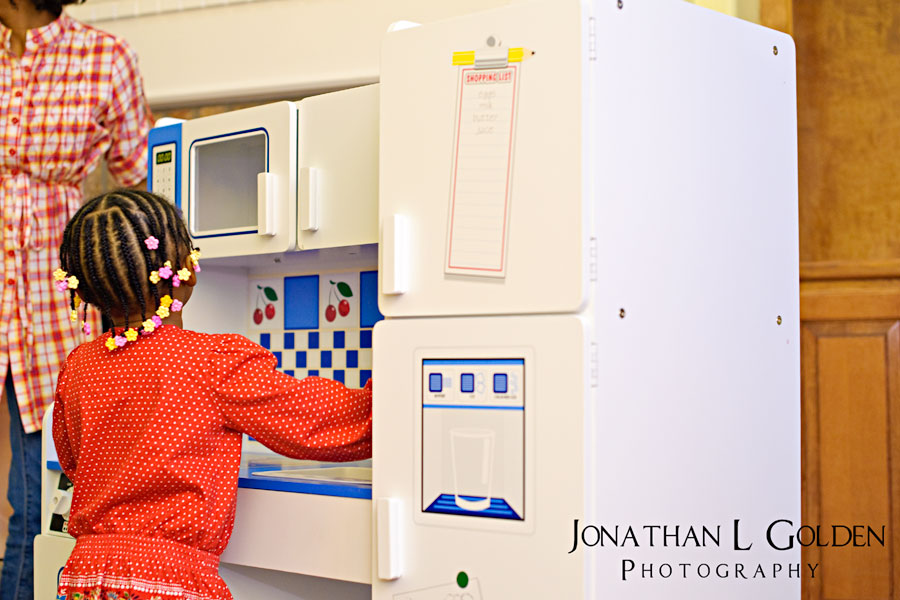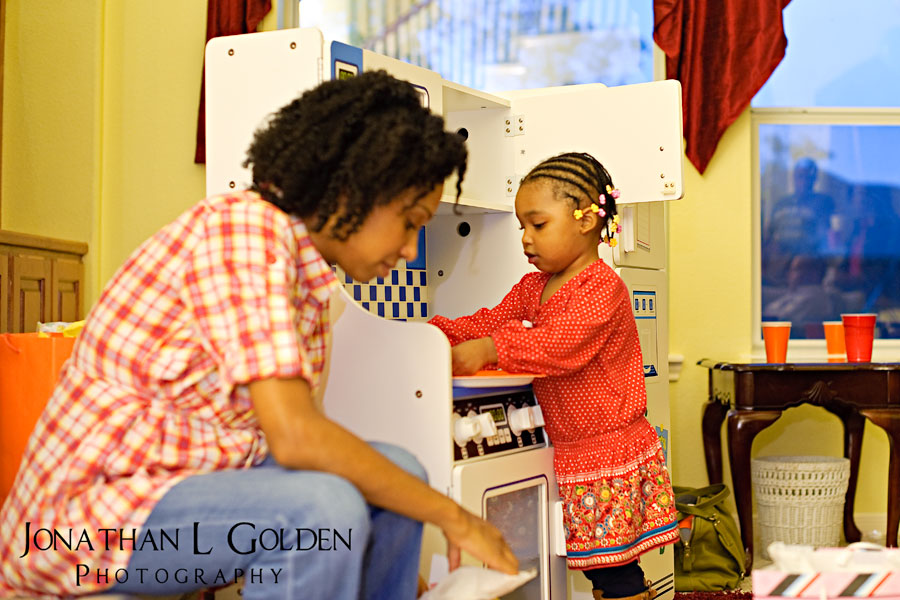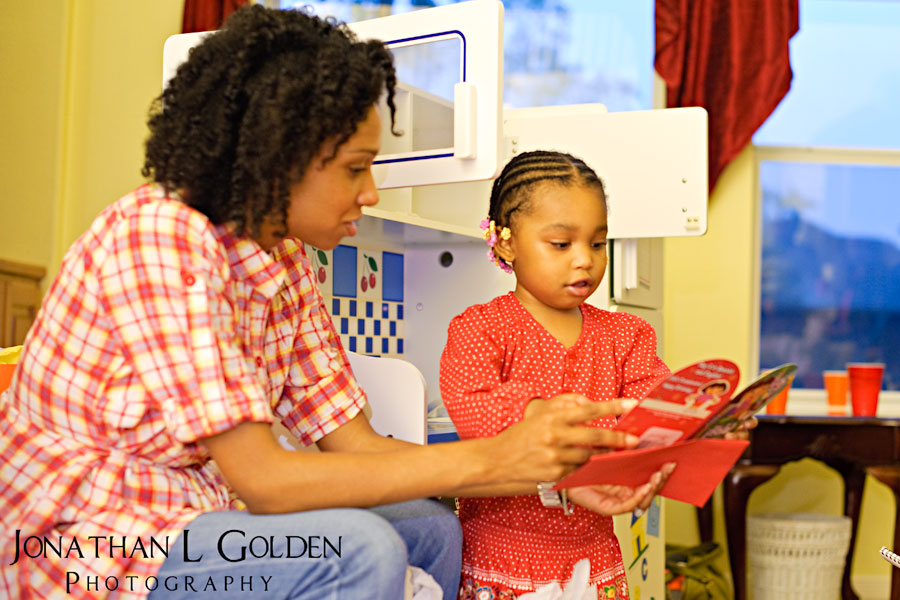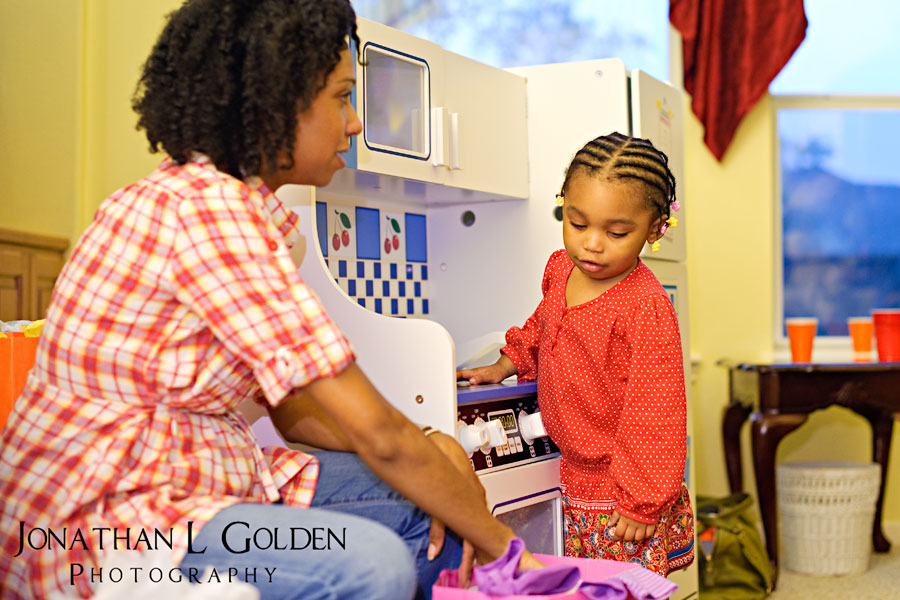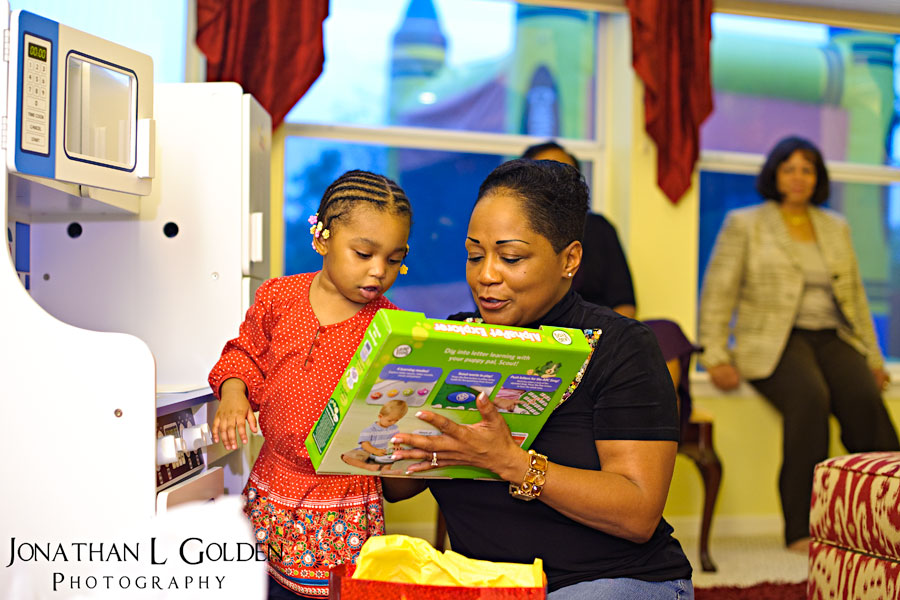 Contact me to book your session today!