Sugar Land Engagement Photography – Ron and April
Jonathan
Ron was one of the first people to step up to Mr. and Mrs. Golden and take a young "up and coming" freshman Jonathan out when we were in High School.  Some of my best memories were riding in his car, jamming Timberland and Magoo. After the last verse, I remember Ron being so hype that he would always bust into a freestyle during the outro. This was a stressful time for me since I do not sing or "freestyle" in front of people (only in the shower).  He would always leave 10-15 seconds for me to get a few bars in but I would always stumble over a few lines after-which, we would almost crash the car from laughter. Good times!
Anyway, enough about party hoppin high school kids. Sugar Land Memorial Park and Telfair offered a relaxed yet scenic backdrop for their engagement photographs. April was so lovely and I'm sure they will have a wonderful life together.
If you enjoy their photos, please take a moment to leave a comment below.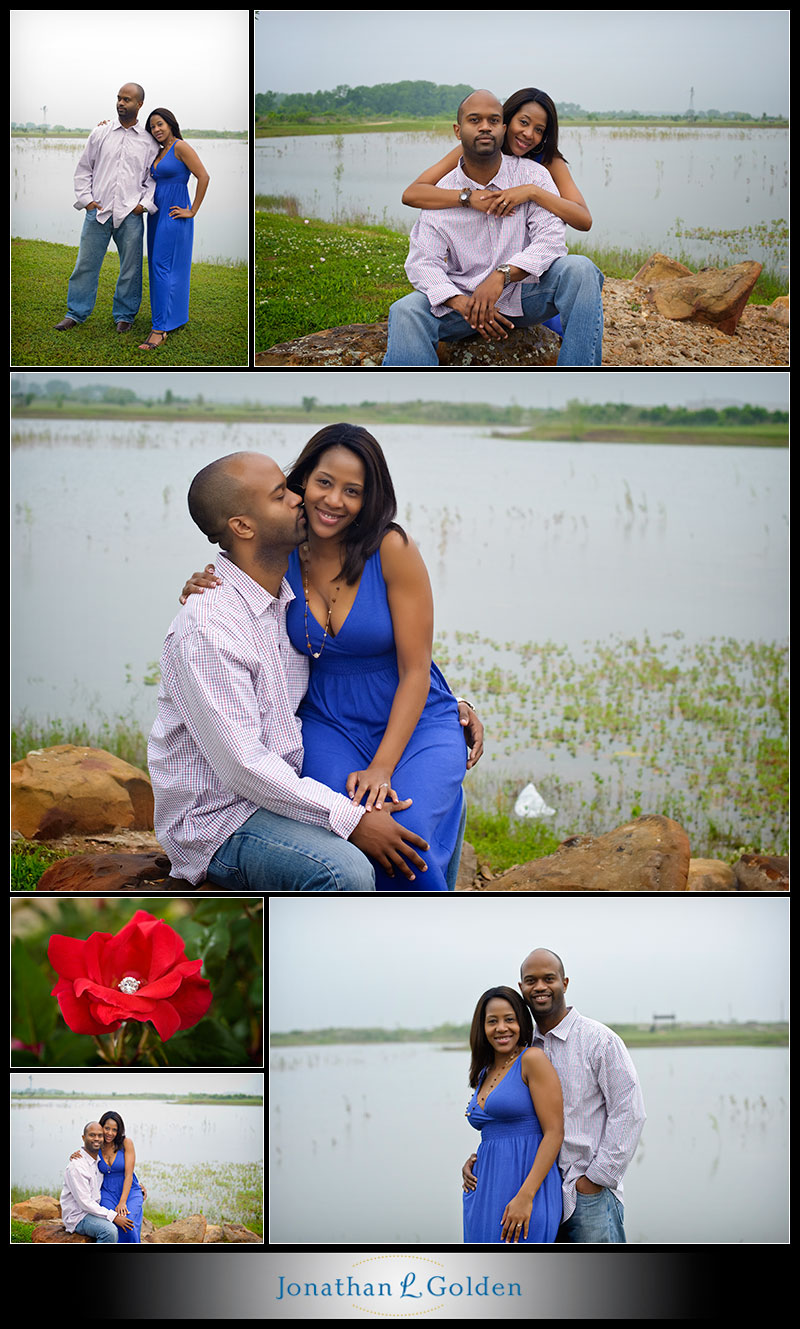 In case you don't know what dance they are doing. Long before Soulja Boy or The Dougie, we were doing The Southside here in H-town. Check out the video by Lil Keke (click here).
Curious what your neighbor's have to say about Jonathan?! For raving testimonials (click here)!

If you are interested in having Jonathan L Golden visually tell your story, Contact him (click here) to book your session today!

For great links, photography specials and daily inspiration,  Follow me on Twitter