Emily & Chris – Houston Engagement Photography
Jonathan
"I'm in LOVE with Jonathan L Golden Photography!!!" -Emily Mudroch
If Chris looks familiar, its because many of you saw him as a groomsman at Chad and Katie's wedding a few posts back.  Chris and Chad lived together and were in the same fraternity at Baylor University.  I can't remember exactly how I met both of them but me and my roommate lived across the parking lot in the same condominiums.  We have a lot in common so it's no wonder we've stayed connected to this day.  Along with Chad and myself, I think Chris would agree that those were the best days of our lives.
I met Emily when she attended Chad's wedding as Chris' date.  She is extremely funny and great to be around.  As we drove from Austin, I joked with my wife that Chris and Emily would soon be getting engaged.  HA! Two weeks later, I see and RSS update from Emily's blog One Day at a Time where she was glowing with excitement.  Chris proposed while on their annual trip to Scottsdale, Arizona.
If you get the chance, read through Emily's blog.  They've been engaged for a month and Emily has been on top of every detail!  I've never seen (or heard) of anything like it.  If I know Chris, he is doing his best to hang on for the ride.
As part of that ride, the two of them drove down from Dallas to Houston last Saturday for their engagement photos.  Emily chose me for their engagement photography after I posted an image of the two of them from Chad's wedding.  We went out to Rice University in Houston where we found a wealth of amazing backdrops.   While at my house the night before, we chatted about what they were looking to get out of their engagement session.  I was convinced that I would have to slowly warm the two of them up to get some interesting shots for their engagement session.  WRONG!  Chris took complete control;  positioning and posing Emily, telling me how he wanted his backgrounds to "properly fade" (Bokeh for the photographers out there) and finding quite a few unique settings.  Part of it probably had to do with his comfort level, but the other part is talent. 😉 Chris aka Cousin might have a new calling!
In the meantime, enjoy the photos: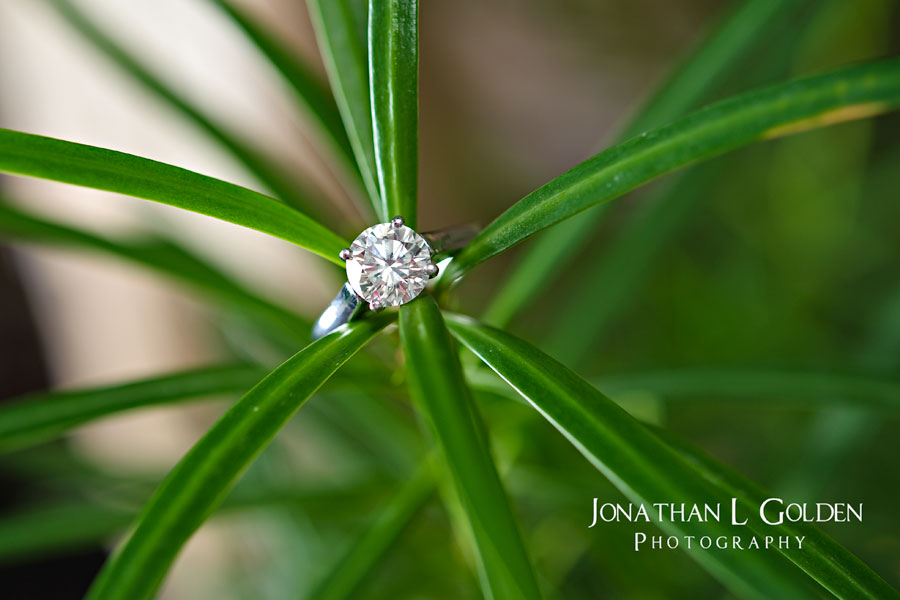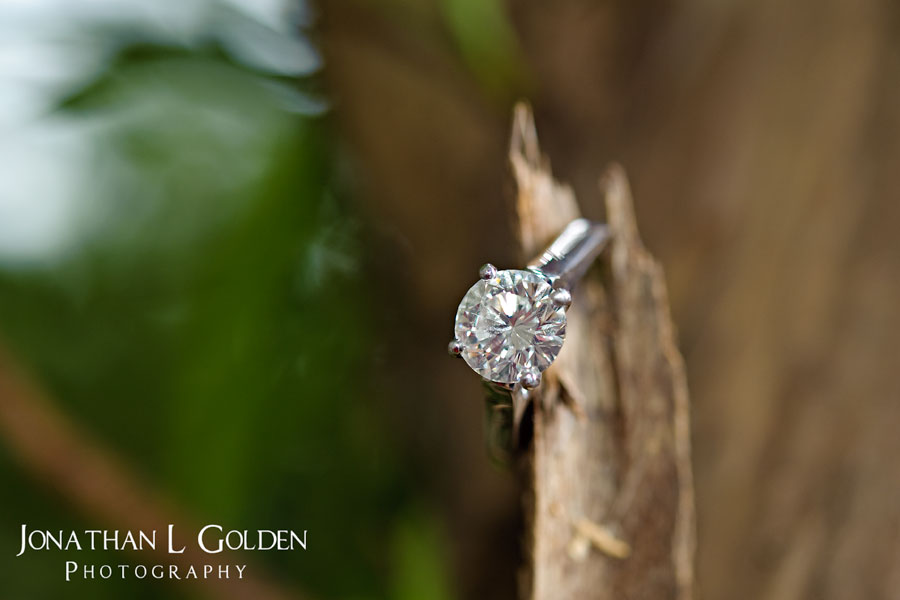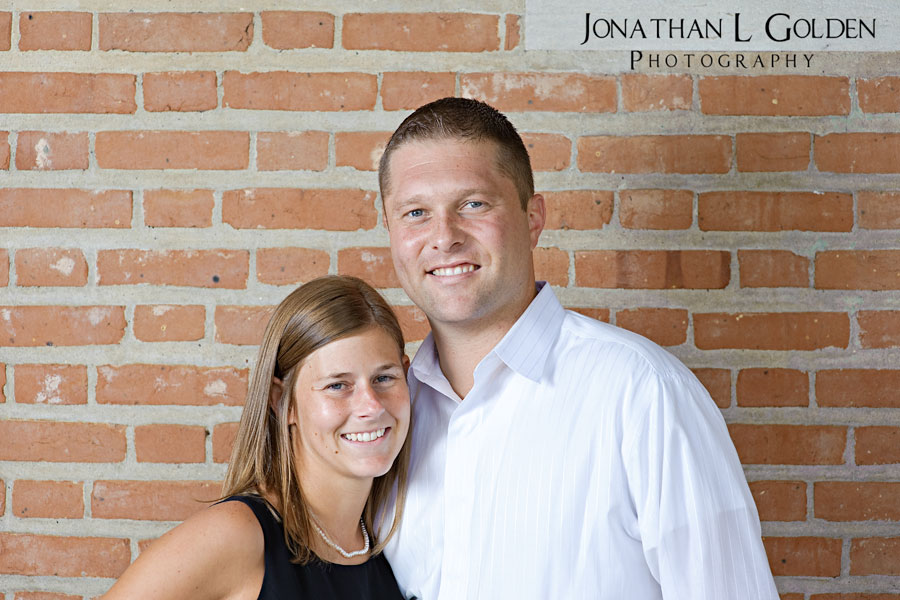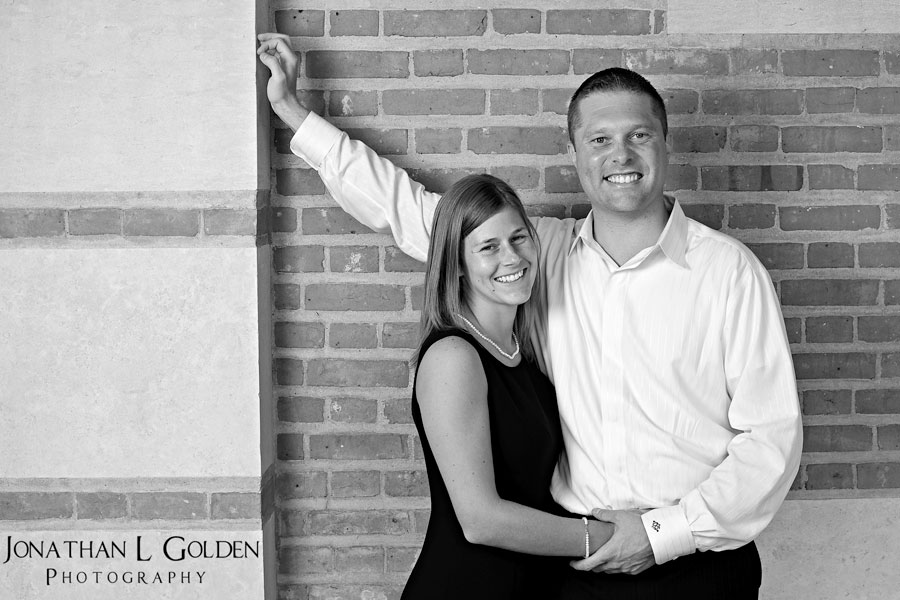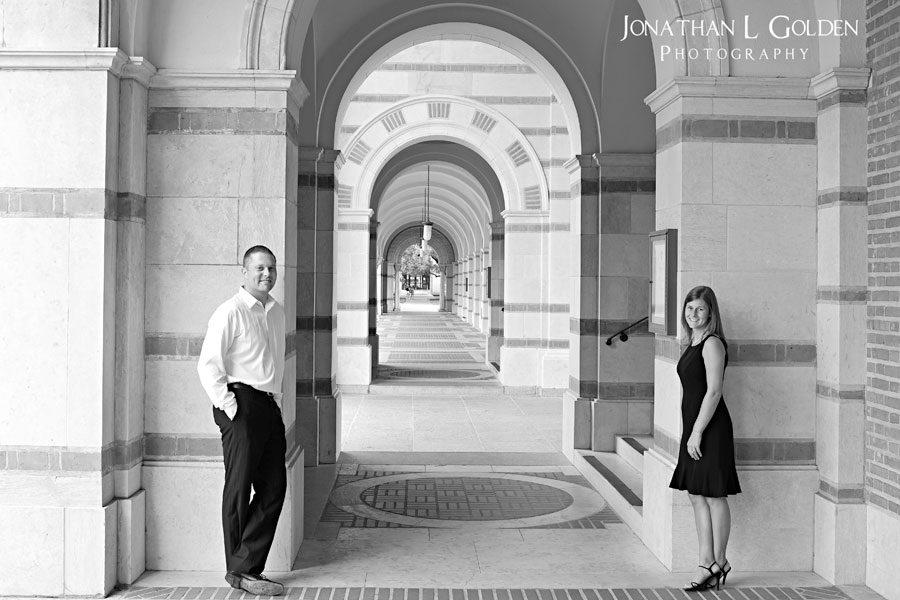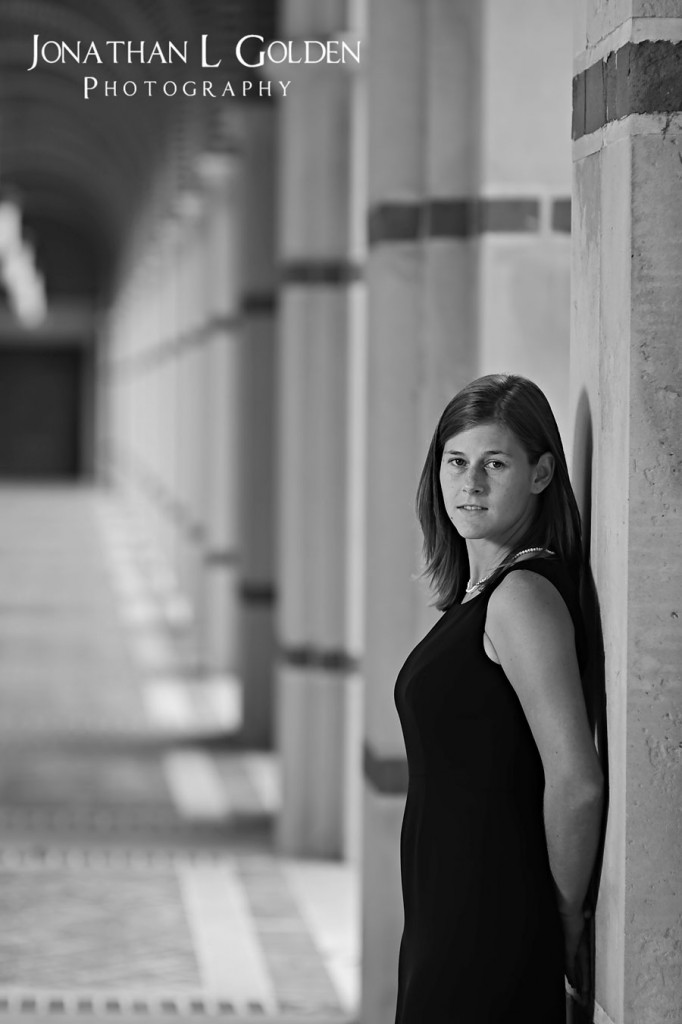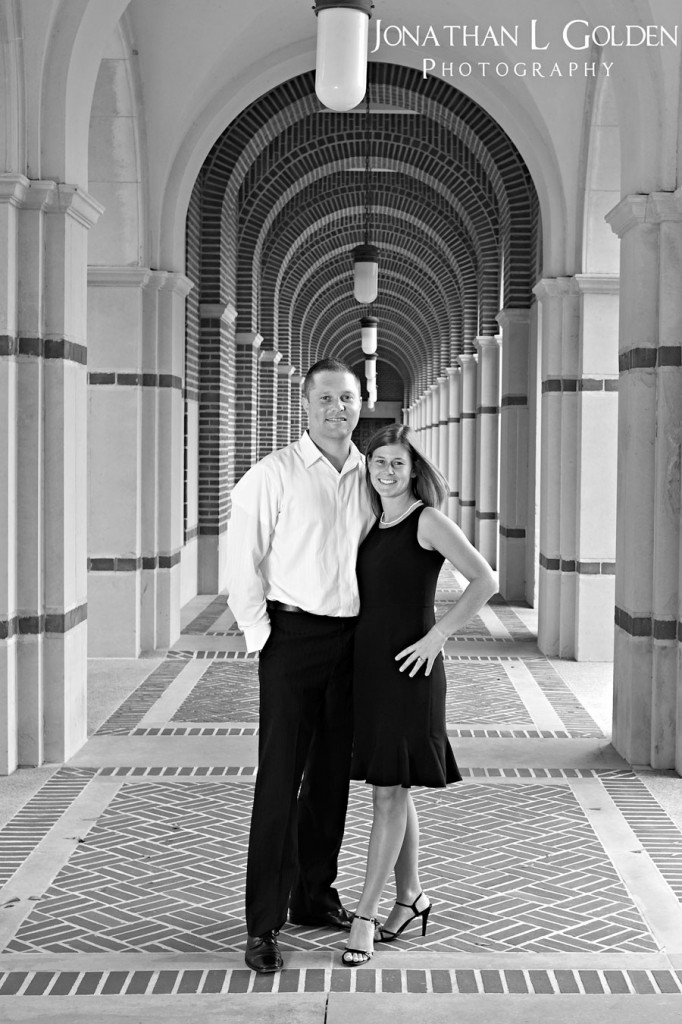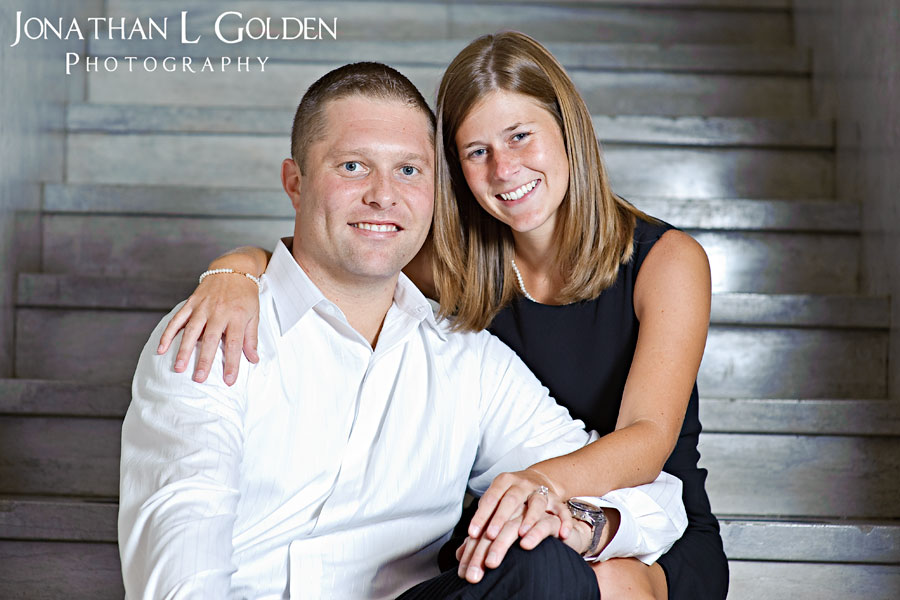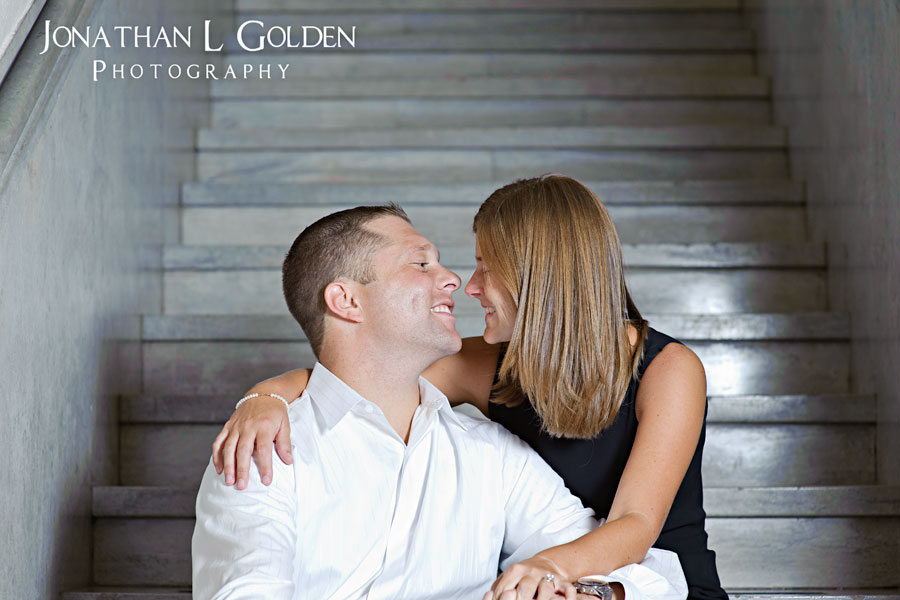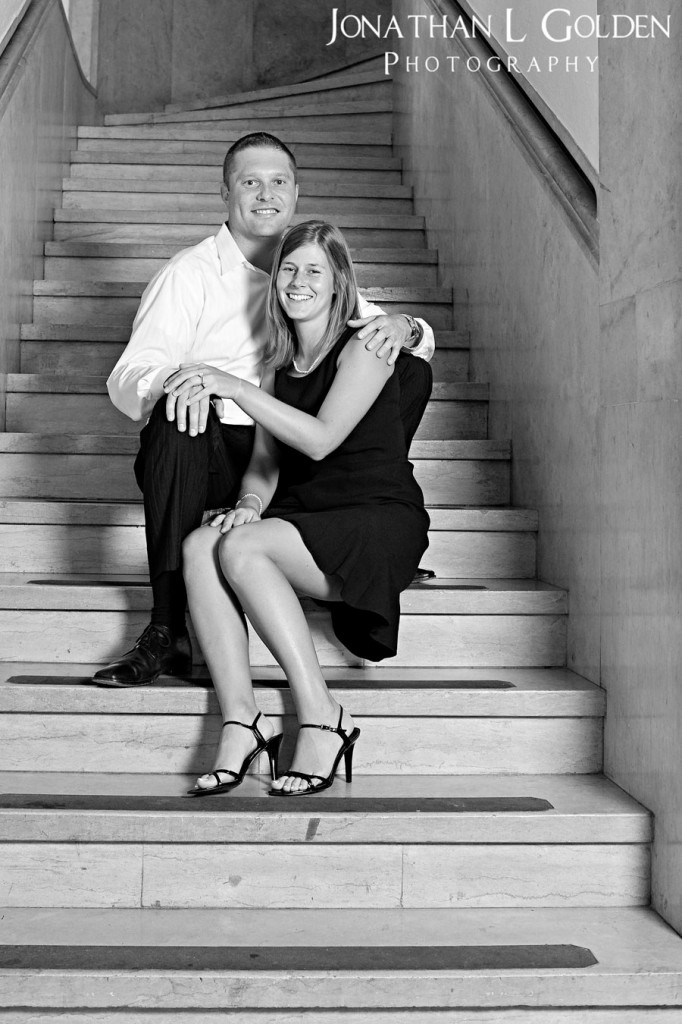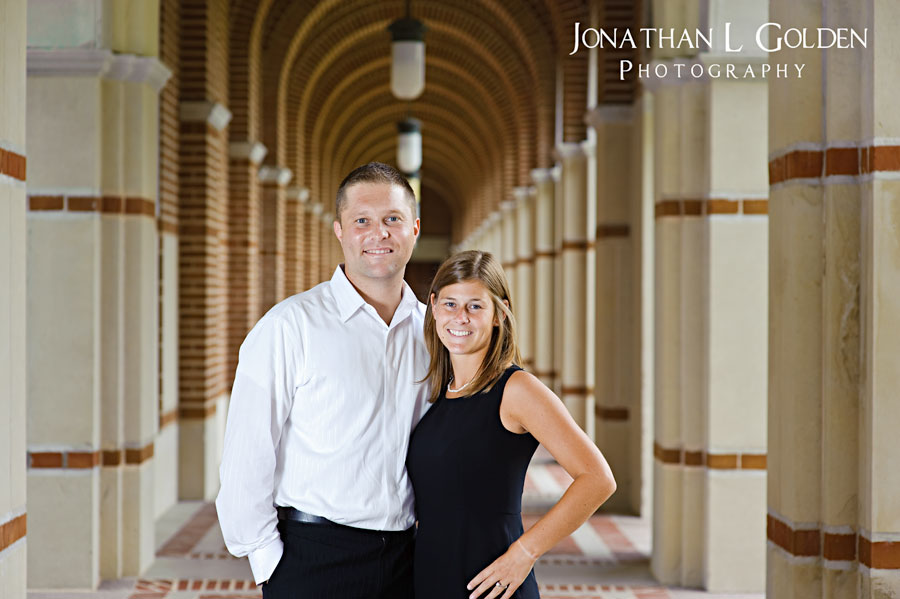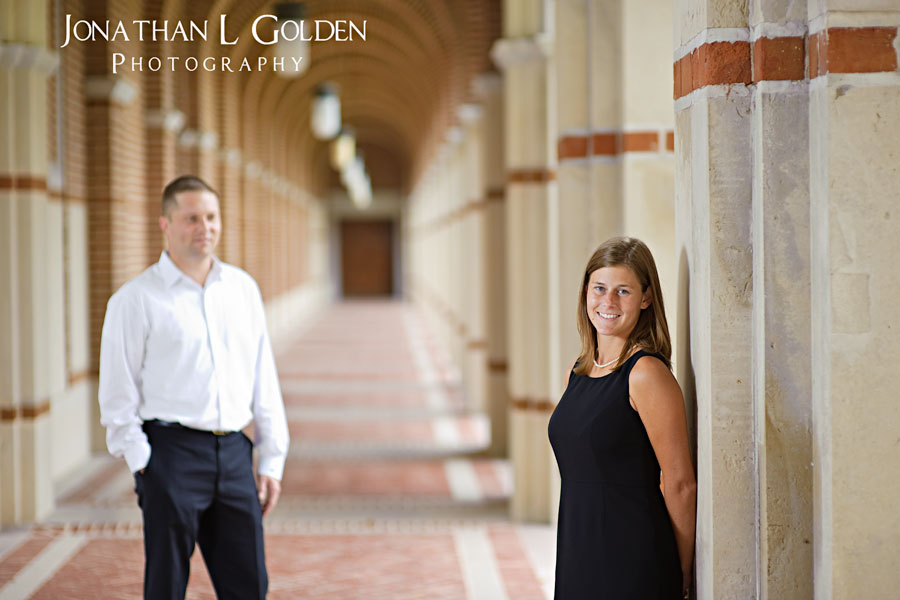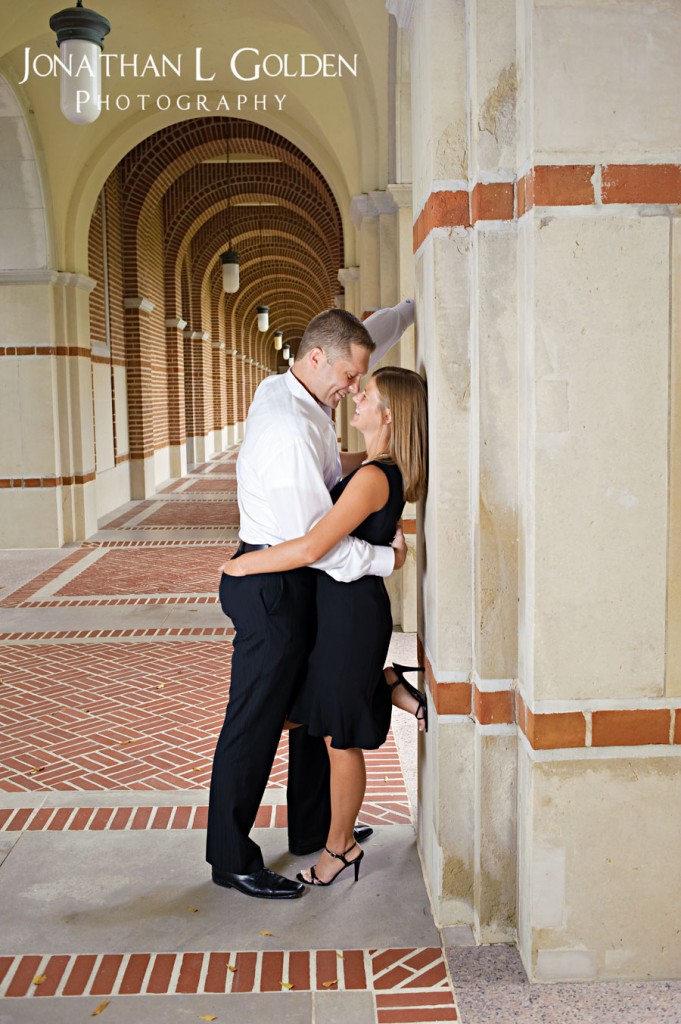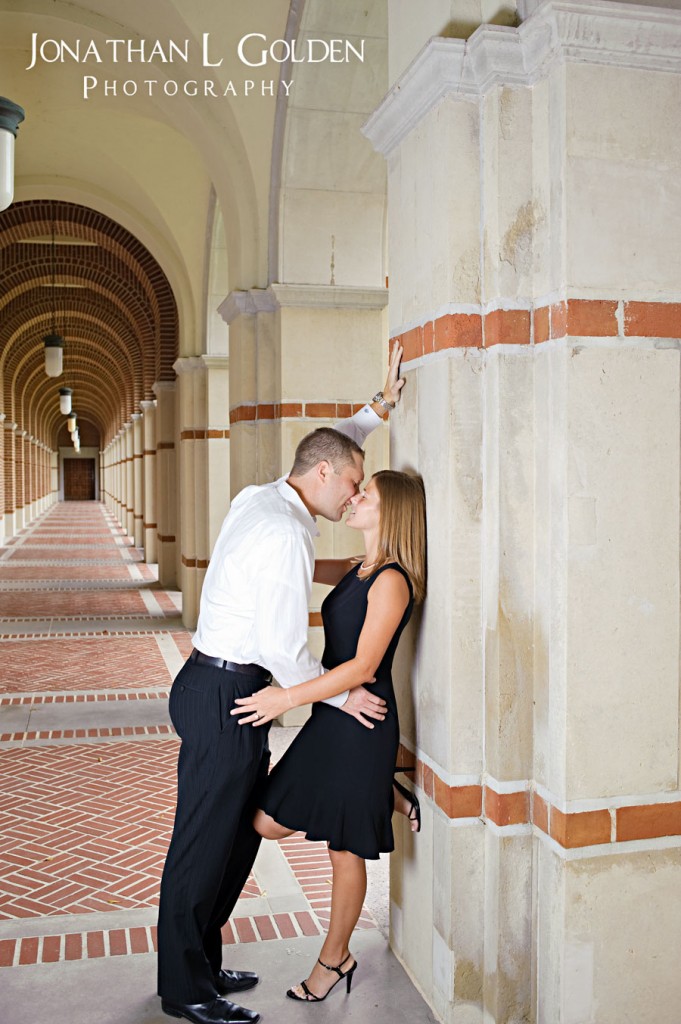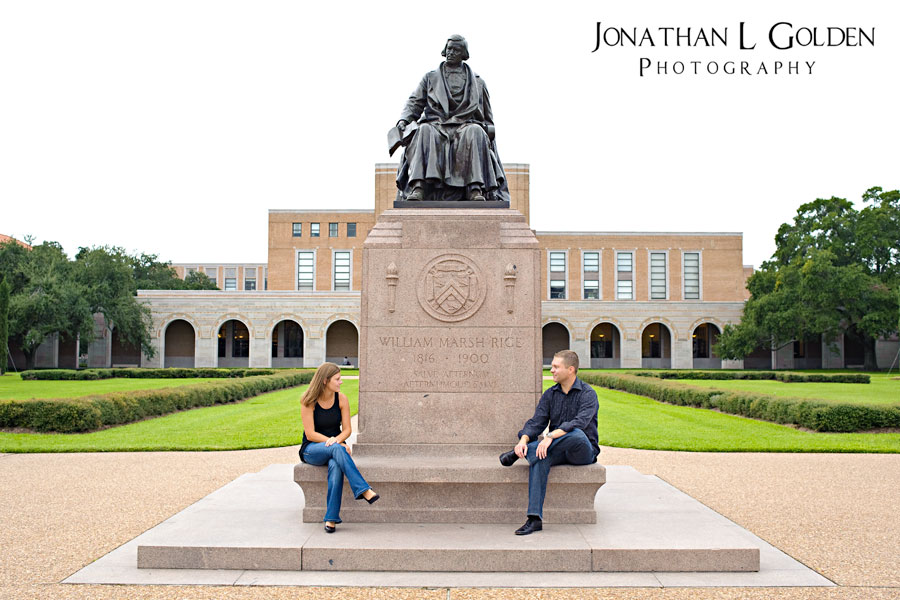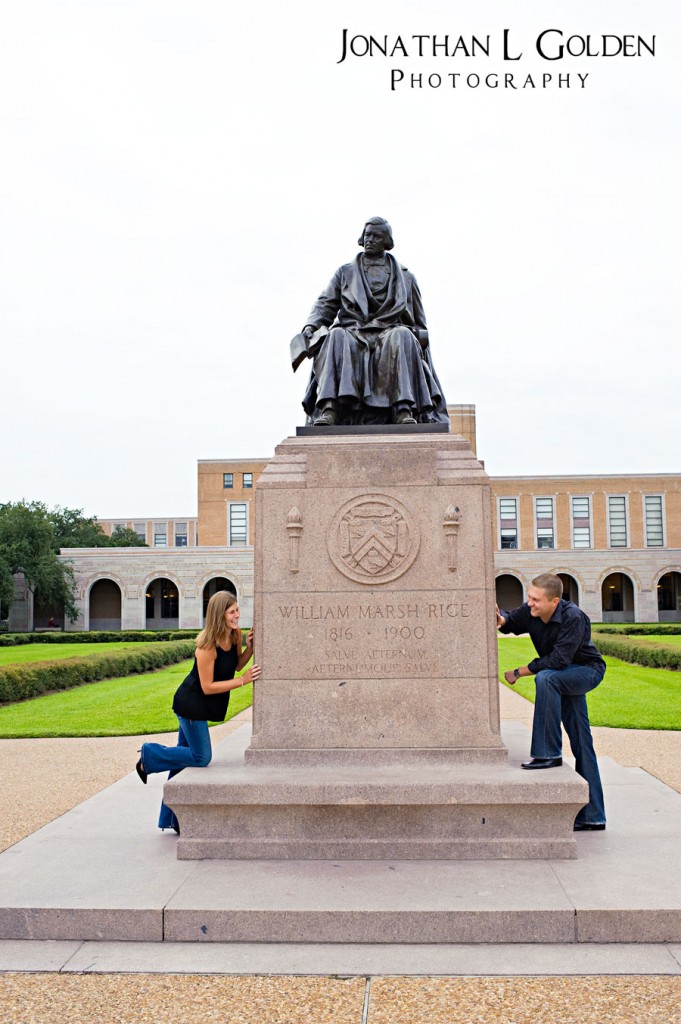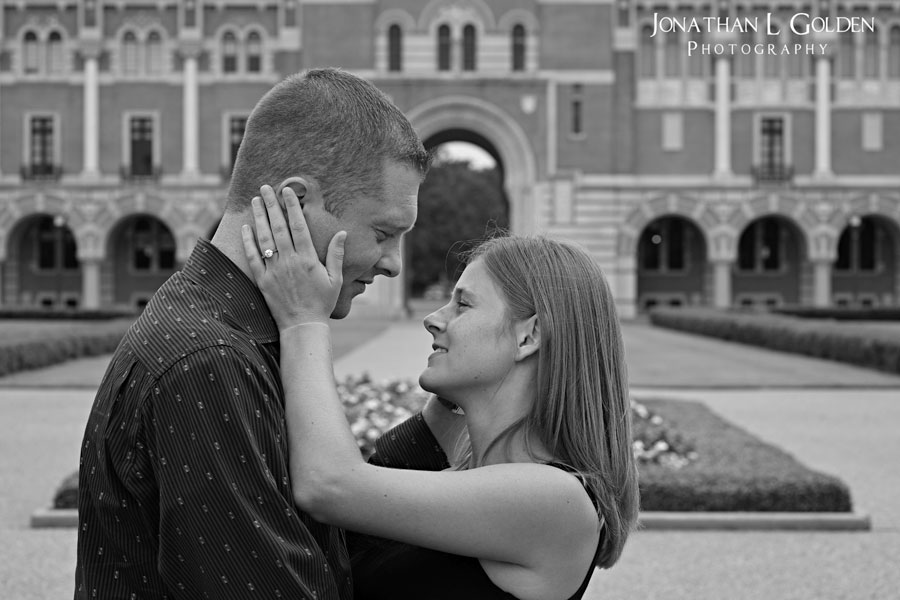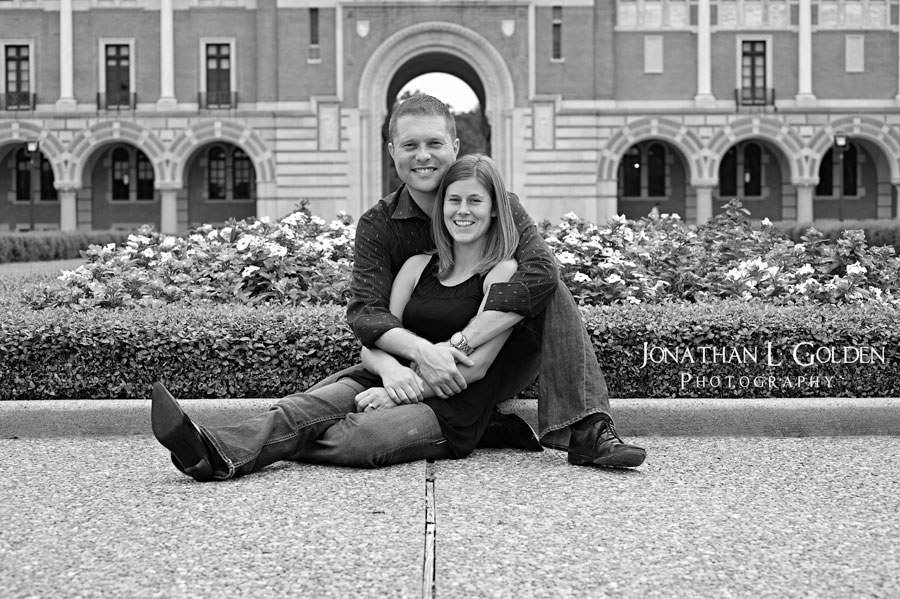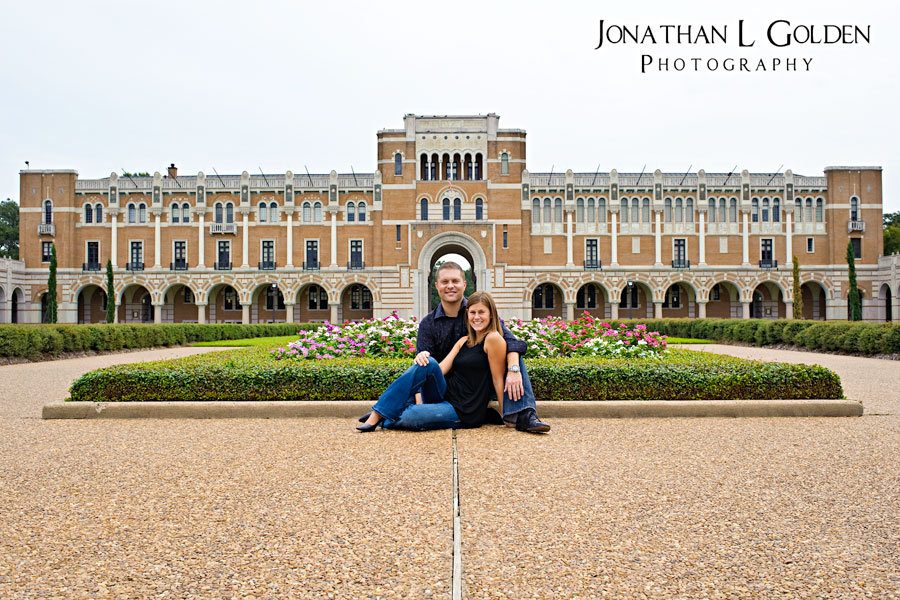 Ohh...I forgot to mention, they'll be getting married in the Dominican Republic!  Its going to be an absolute BLAST!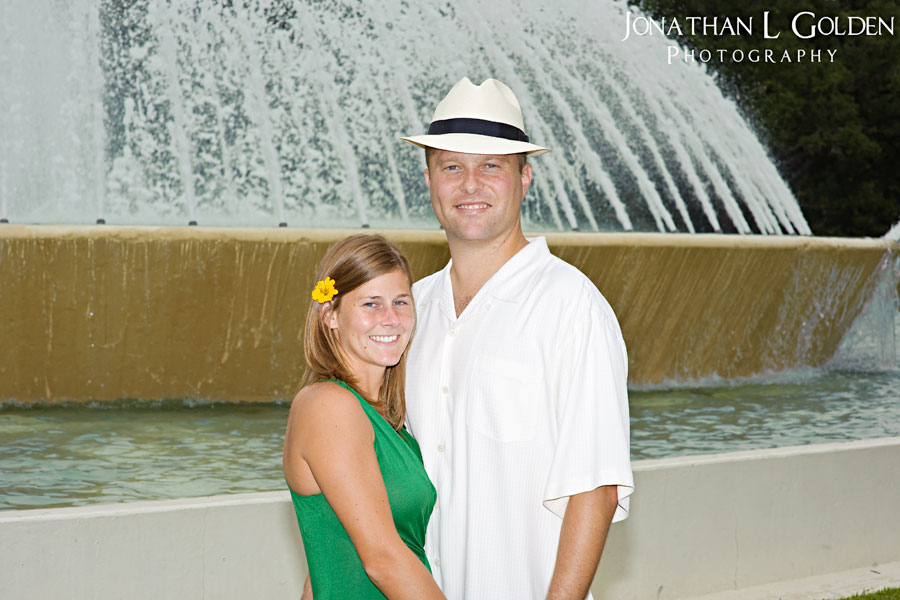 For more raving testimonials (click here)!
If you are interesting in having Jonathan L Golden visually tell your wedding story, Contact him (click here) to book your date today!