Courtney and Greg Engaged – Houston Portrait Photography
Jonathan
I started my website redesign with Spindletop Designs right around the time my last blog post went up. I should have taken my designers advice and continue with my blogging efforts because in the end, my rebrand and redesign took 6 months. I am very happy with the result, so it was all worth it in my opinion.
With that out of the way, I have been shooting a lot lately and I would like to thank all of my wonderful clients for letting me into their lives to capture their deep, loving emotions. One of the things that brings great joy to me is downloading my cards to the computer and grinning to myself as I re-live the fun and excitement of each shoot. Up first I would like to share the fine art engagement session I shot with Courtney and Greg.
Even though Courtney is from Houston and Greg is from Austin, they currently live in Boston. We took a moment during their Christmas swing to visit their parents in Texas to shoot their gorgeous engagement portraits. Unlike Boston, the leaves in Houston don't fully die off until January.  Thankfully, Memorial Park was still lush and full of color. Since Courtney and Greg enjoy long romantic walks through the park, or to get out on the weekend for some cycling, the park worked out fantastic. The two also enjoy a night out on the town for a comfortable dinner. After we shot in the park we migrated to downtown to capture some more formal images.
I am very pleased with the photographs we created together, and I hope you enjoy them also. Please drop by and leave a comment to let me know what you think.
All images captured with my Nikon D700 and 70-200 VRII. Lighting provided by a SB-900 in master mode controlling a SB-800 shooting into a 2x2 Lastolite EZ Box. Special thanks to my sister Janna for unselfishly serving as my lighting consultant during this session.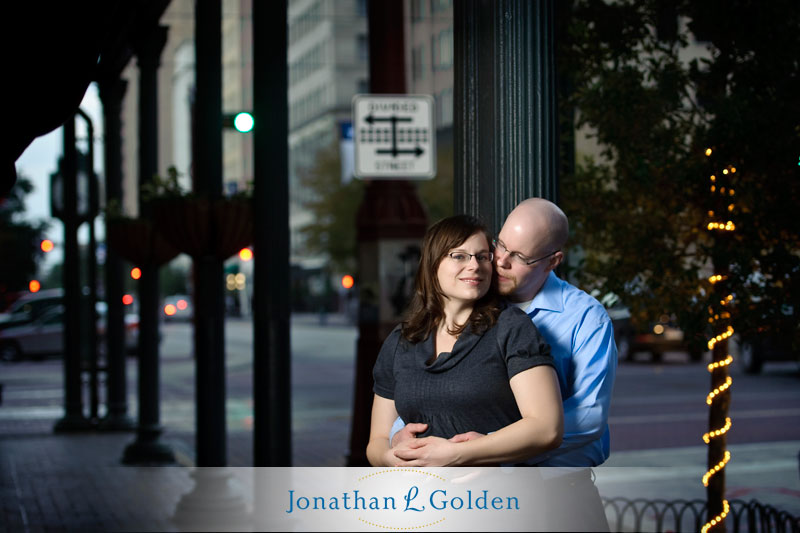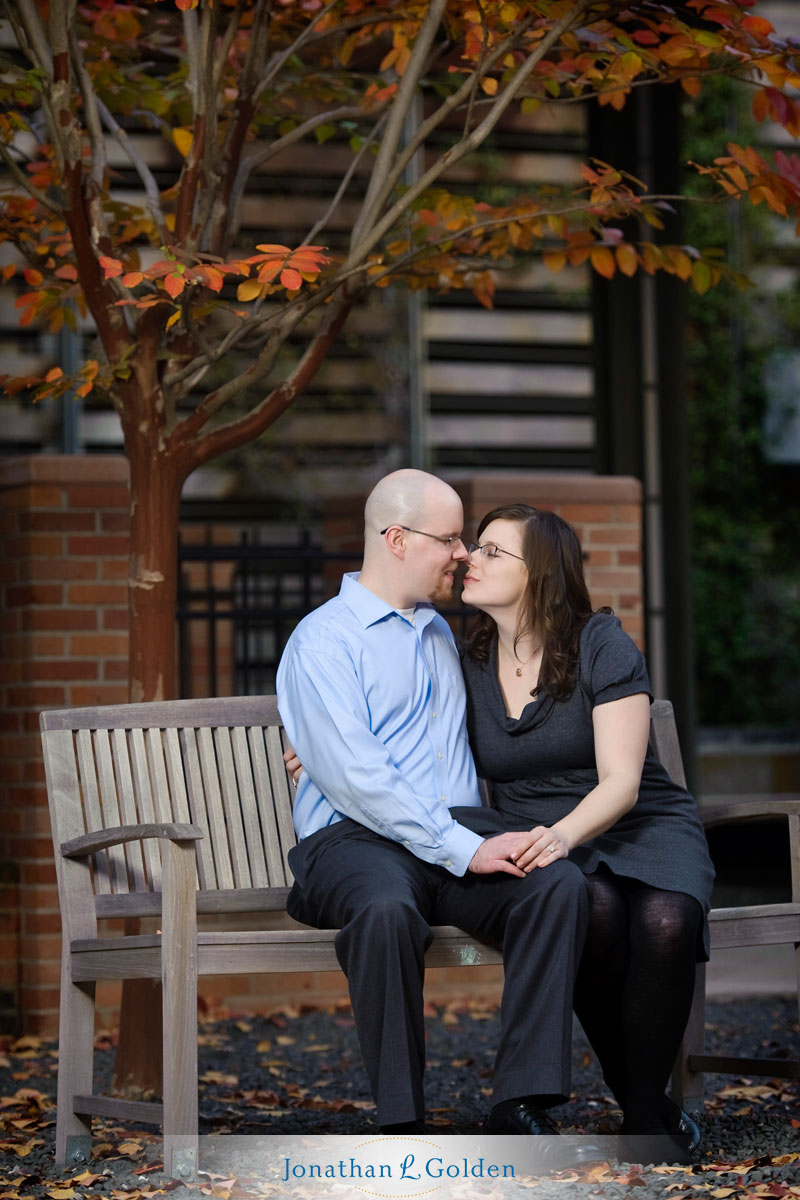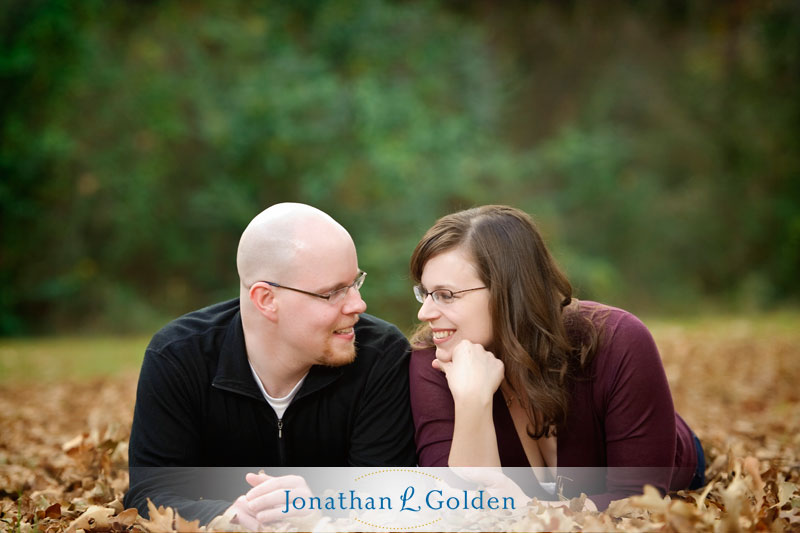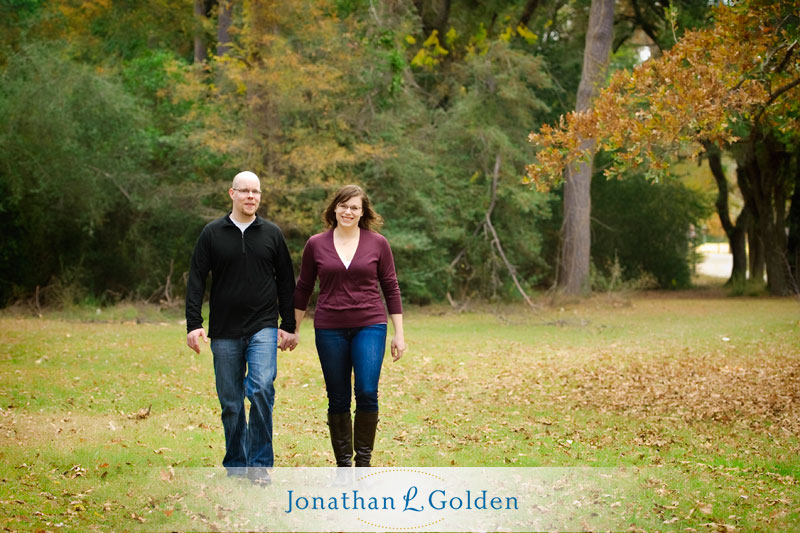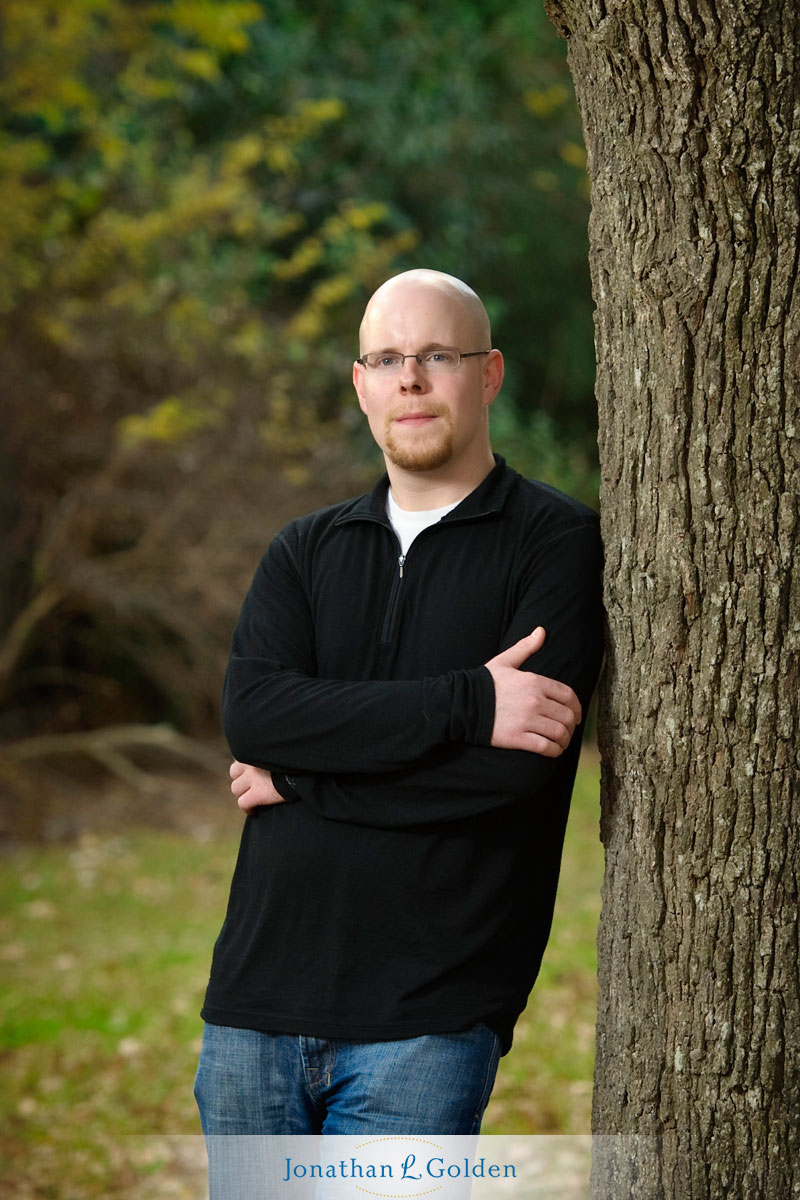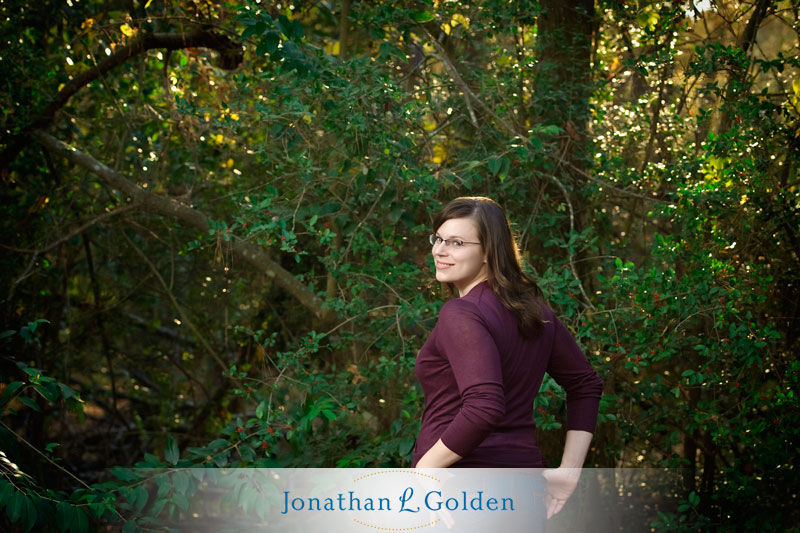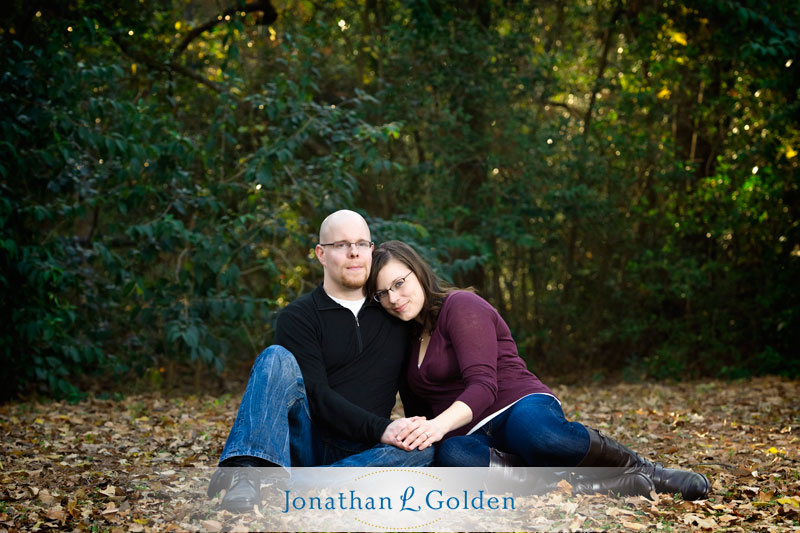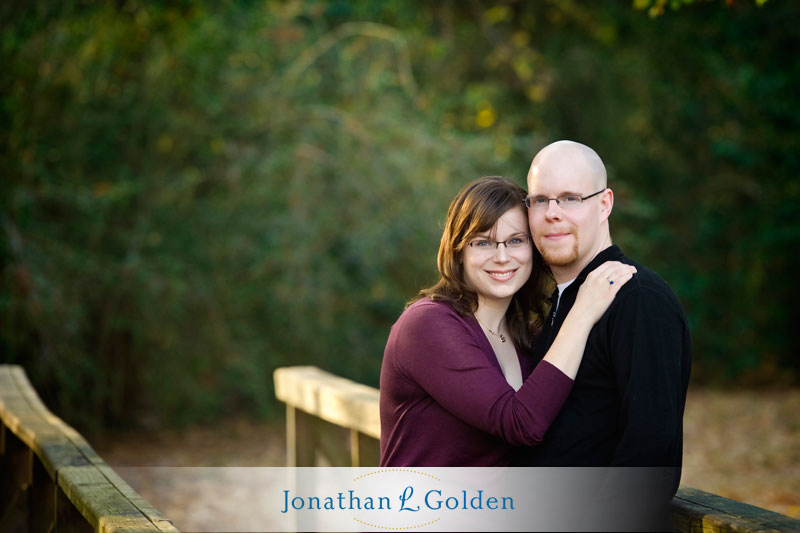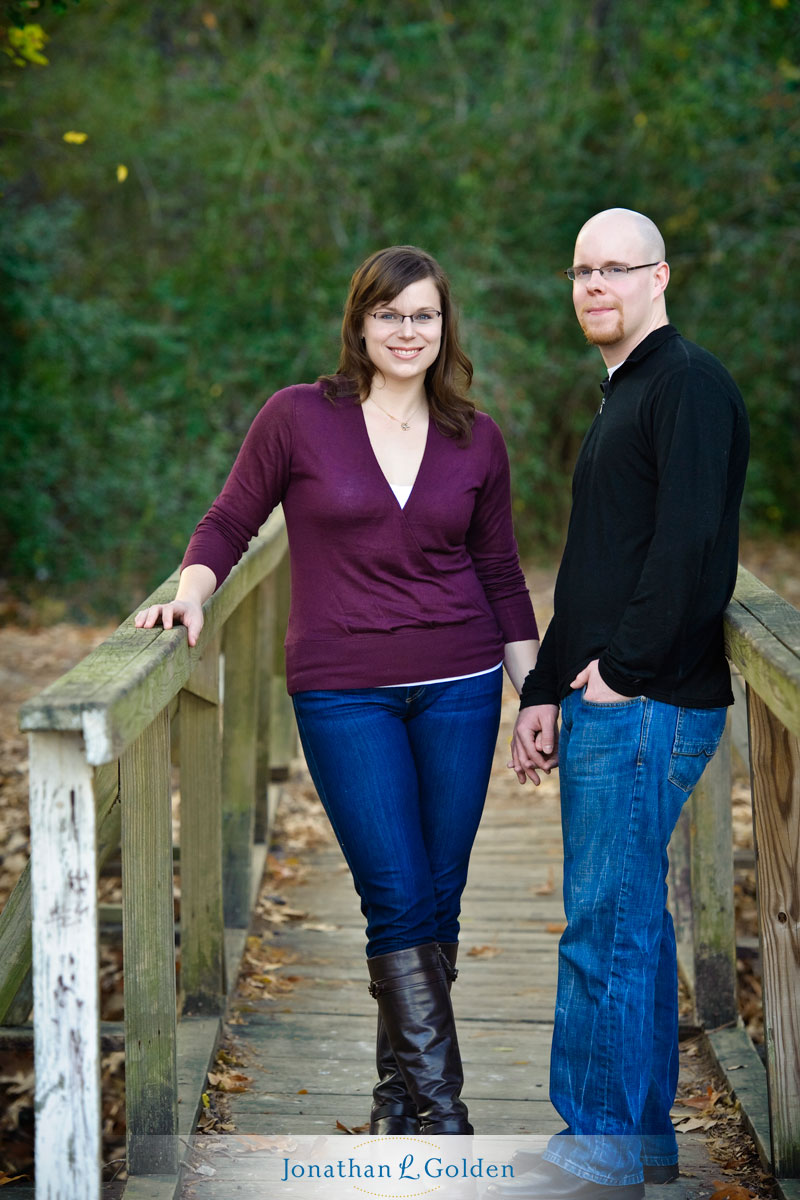 Curious what your neighbor's have to say about Jonathan?! For raving testimonials (click here)!

If you are interesting in having Jonathan L Golden visually tell your story, Contact him (click here) to book your session today!

For great links, photography specials and daily inspiration,  Follow me on Twitter