Fine Art Portrait Painting – Houston Portrait Photographer
Jonathan
Fine Art painted portraits have long been coveted family heirlooms of famous dignitaries along with the rich. As with many other things, technology has allowed access for many more people. While the tools have changed, the art of creating depth in each painting is still a skill that is honed through many hours of practice.
At the beginning of 2011, I was searching for more ways to further differentiate myself as an artist in the Houston area. In my search, I found the fabulously talented Heather the Painter from South Carolina. Many of the portraits that have been making it into PPA's loan collection have been created by other photographers then painted in Corel Painter by Heather (quite controversial). I instantly fell in love with Heather's work and unique style so I contacted her to find out if she would be having a workshop any time soon. The next scheduled 2 day workshop would be held in none other than Monterrey, California; perfect timing.
The class was limited to 7 participants which was perfect. The very intimate setting enabled us to ask as many questions as we needed. Heather showed us, in detail how, to transfer the stencil of the photograph and properly use color, highlight and shadow to create depth in our images. Never have I sat in a classroom environment for 8 hours straight when the teacher had to kick me out of the room at the end of the day.
For my first Painting, I selected an image that I fell in love with during the 2010 holiday season. It created a good challenge and allowed me to finish while we were still in class the last day. I still had a couple of hours to do when we adjourned class but I hurried back to my hotel after dinner to complete it.
Please let me know what you think!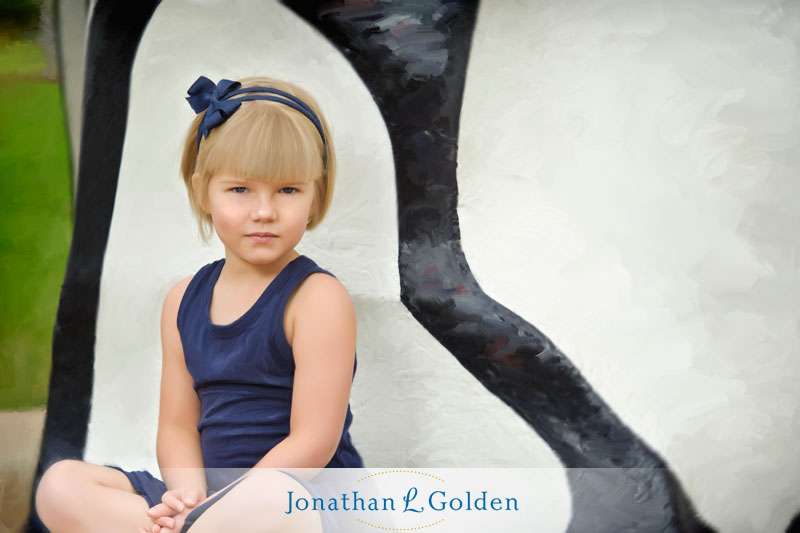 To commission a wall sized fine art portrait painting that can be passed to your children's children please contact me (click here) today!
Curious what your neighbor's have to say about Jonathan?! For raving testimonials click here!
For great links, photography specials and daily inspiration,  Follow me on Twitter