Ava Loves the Snow! – Houston Texas Photography
Jonathan
Last Friday Houston was greeted with an early "White Christmas." If we get snow, it's usually a 10 minute freezing rain storm that we call snow. This time, Houston had a full blown snowstorm. To top it off, as my final photography purchase of the year, B&H (via UPS) delivered a brand new Nikkor AF-S 70-200 f/2.8 to my doorstep! I all but shredded the box getting to it, strapped it on my D700, grabbed the family and headed out into the snow.
At first, Ava (my little one) thought the big snow flakes were making her "dirty" and refused to venture away from the porch. Eventually, determined not to let my wife and I have all the fun, she gave it a chance.  As you'll see in the pictures below, Ava could not get enough of it.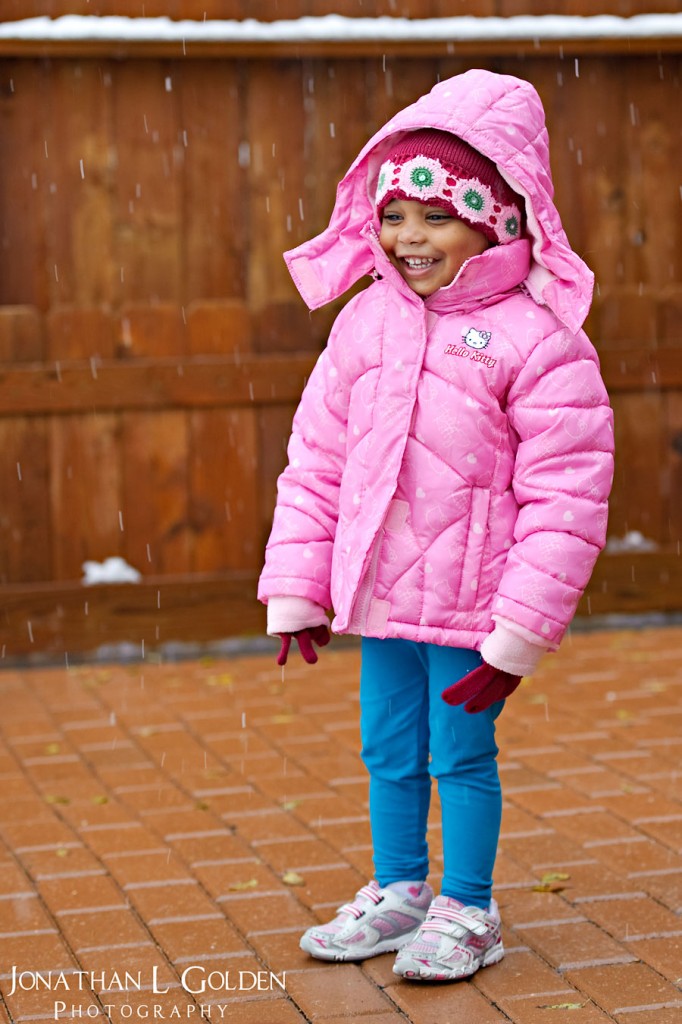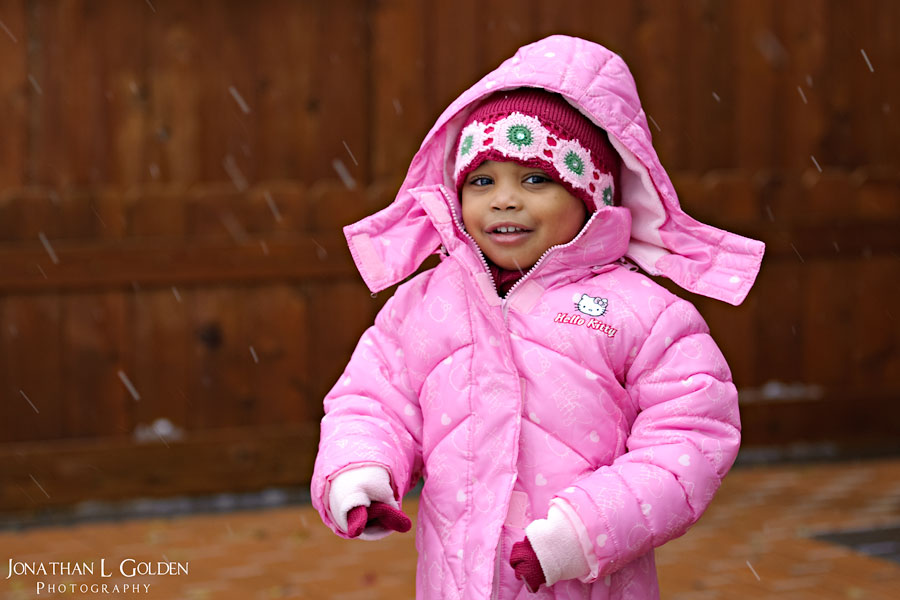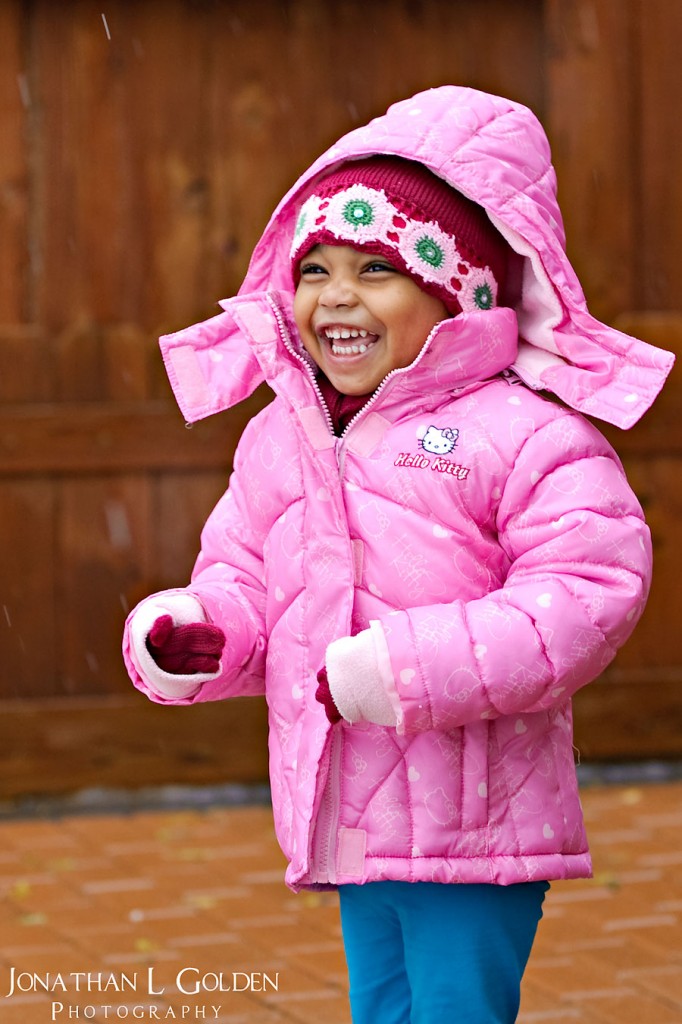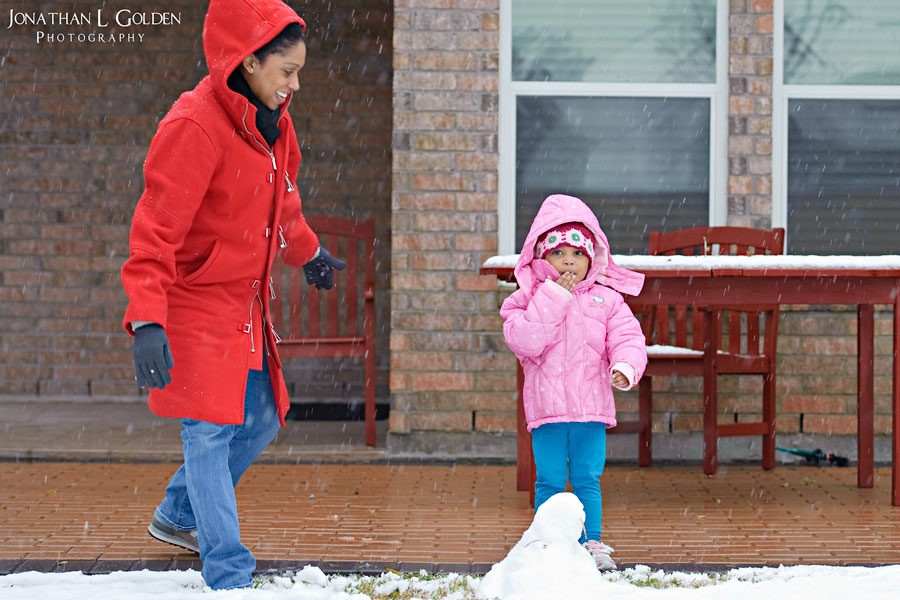 Don't act like you didn't try dirty snow the first time you saw it!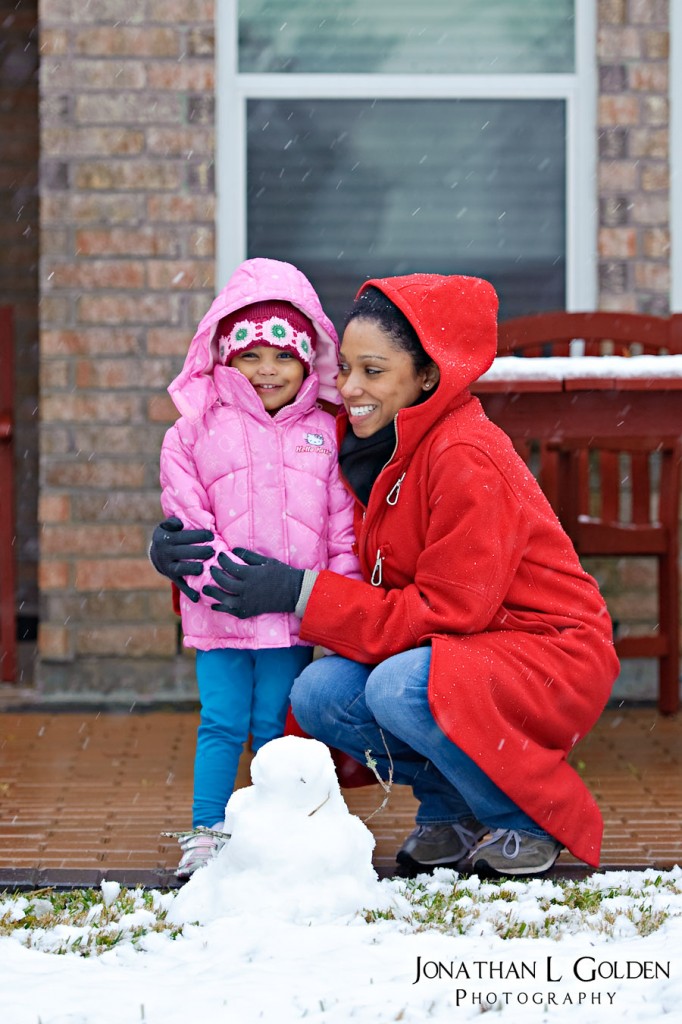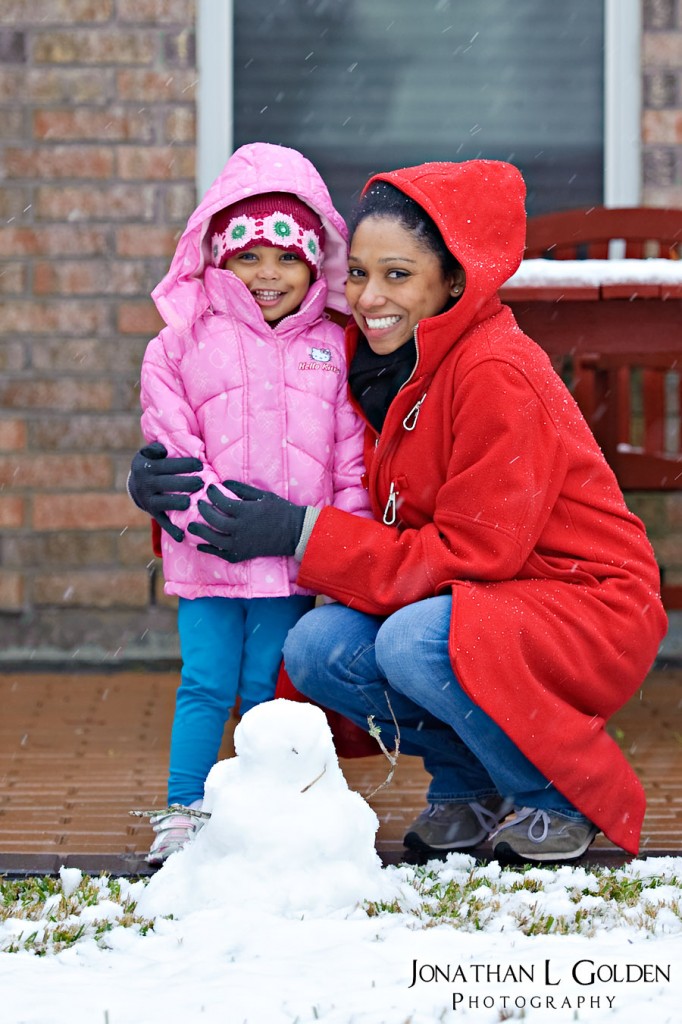 A lucky man...I know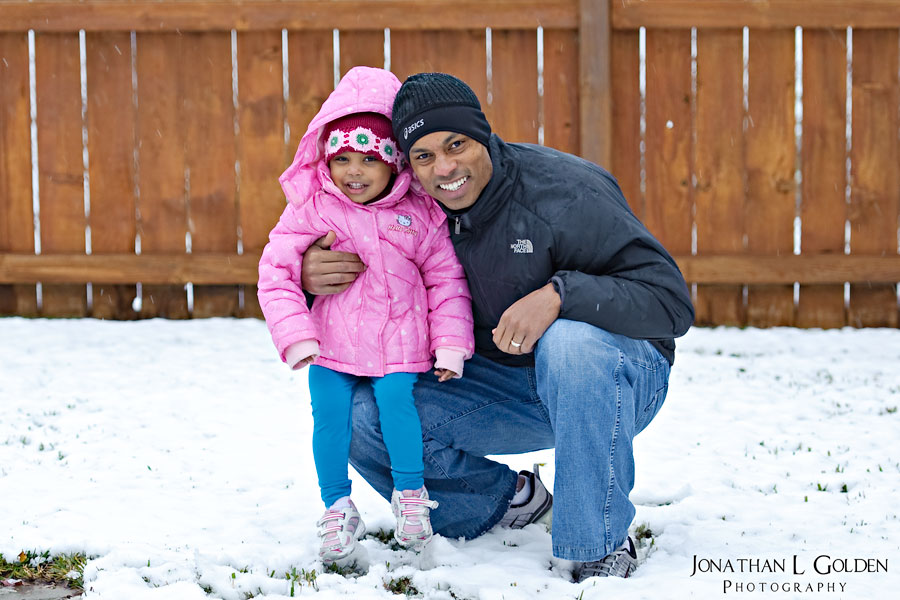 Daddy gets to adventure into the middle of the yard. You've got to love my "cold weather socks!"
Contact me to book your session or holiday event today!
For Photography Specials, Updates and Daily Inspiration Follow me on Twitter!